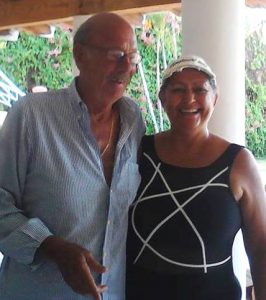 Santo Domingo. – An American man and a Aruban woman were murdered violently in La Catalina Cabrera community in the town of Nagua , Maria Trinidad Sanchez province .

Authorities identified the dead foreigners as Robert Bob , 79 , and Audrey Tromp, 57.
In the early 1990's Audrey resided in Sint Maarten for many years.
The authorities said that the American man Bob had puncture wounds in the neck and head area  and the native of Aruba received sharp contusions in the left frontal region parts.
According to reports, the couple were residing over twelve years in the Dominican Republic
Source: 721 news American man and  Aruban woman were found dead at their home in Cabrera Dominican Republic