POINTE BLANCHE, St. Maarten – A container which originated from the island of Jamaica was the subject of customs attention Sunday midday.
The container which was located at the Container Harbour Facility was searched by the customs and a large quantity of drugs were discovered.
According to our sources, 15 bags containing around 900 kilogram of Marijuana were discovered and confiscated.
As a result of this discovery an investigation has been launched to discover who was responsible for importing the contraband.
On Monday we expect an official statement by the customs department.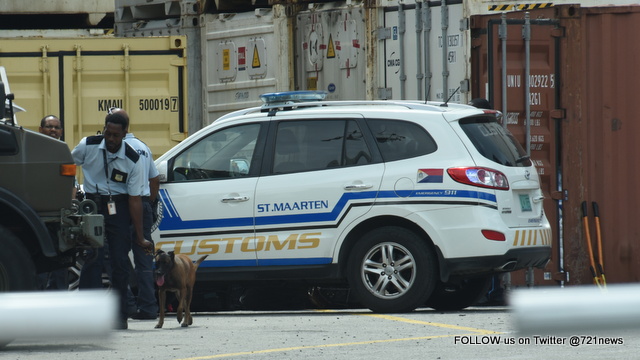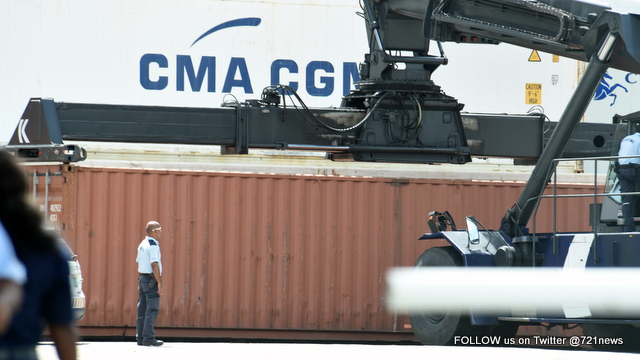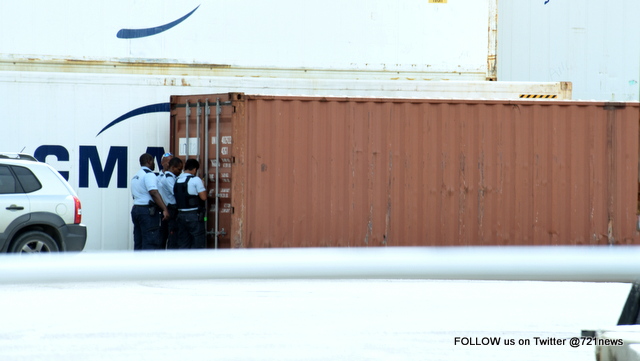 Source: 721 news Around 900 kilogram of Marijuana were discovered by customs officer