~ Public Prosecutor office at first approach denied that any house search took place yesterday at the apartment of Ex State Secretary for the former Neth. Ant.  Joan Smart-Berkel ~
UPDATE:
PHILIPSBURG, St. Maarten – Seemingly the investigation into human smuggling and trafficking which was initiated on Monday November the 16th 2015 is seemingly still continuing.
On Tuesday the investigation team of the Unit Human Trafficking/Human Smuggling of KPSM, the Judge of instruction along with the prosecutor, were observed conducting an operation at the apartment of Ex State Secretary for the former Neth. Ant.  Joan Smart-Berkel  opposite the SOL gas station in Philipsburg.
The office of the prosecutor late on Monday afternoon confirmed that a house search was conducted however a request for further information on the case  was refused.
It is believed that the activities observed were being performed in association with their ongoing investigation which began with house searches in the brothel of Casa Blanca in Oyster Pond and in several houses back in November.
This time the home of a former high ranking government official was searched.
During the initial search associated with this case, the prosecutors office confirmed that the searches and resulting arrests were the result of a long term investigation called Papagaai, during which the Prosecutor's office also intensively cooperated with the Prosecutor's office of the Dominican Republic.
Two prosecutors and a detective from the Dominican Republic were also present at the searches back in November of 2015.
On November 22nd 2015 the police also confirmed that another suspect was arrested in the ongoing investigation. They stated that the arrest of the suspect took place on the 19th of November 2015.
PHOTO OF THE HOUSE SEARCH THAT TOOK PLACE YESTERDAY MORNING:
PHOTO BY THE REAL PAPARAZZI NETWORK TEAM !!!.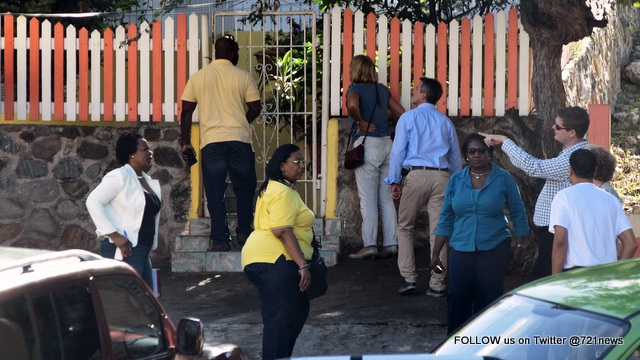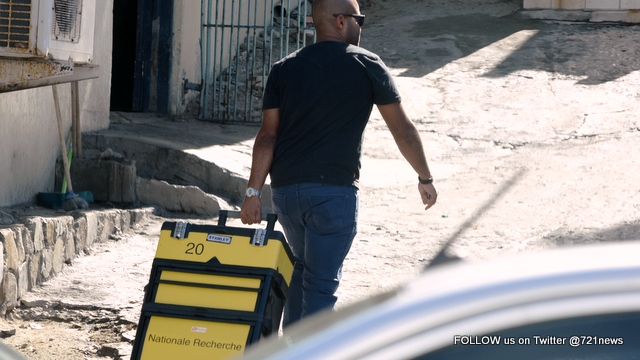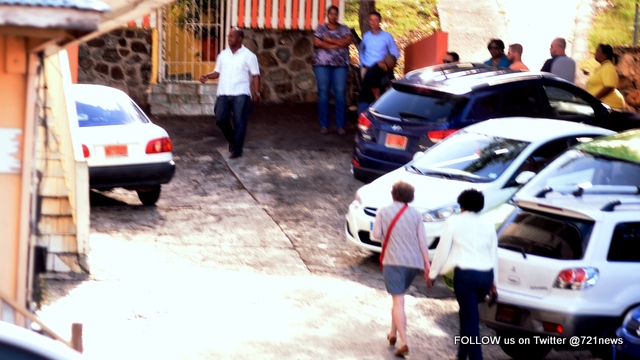 Source: 721 news *** BREAKING NEWS *** Ex State Secretary house was searched and she was question by the "Papagaai" Human Trafficking investigating team