UPDATE >>>>> *** DEVELOPING NEWS ***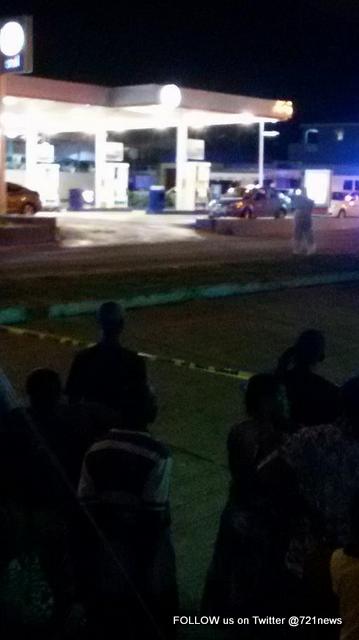 PHILIPSBURG, St. Maarten – The St. Maarten Police Force is now conducting an investigation into a fatal armed robbery of the Tackling Gas Station in Cole Bay.
It is said that armed bandits robbed the gas station at around 6:30 Monday night and during the process that gas attendant was fatally shot.
After committing their cowardly act, the bandit made an escape leaving behind his dead victim and along with that, the destroyed lives of those attached to the victim.
It is said that the robber did not enter the gas station but instead robbed the gas attendant while he was at the pumps.
The Police Force of St. Maarten have now launched an investigation. Shortly after the police got another call reporting the armed robbery of a gas station in Simpson Bay.
The Police Spokesman Inspector Ricardo Henson told our news room that they got a call that indeed another robbery had taken place.
Robbed was also a SOL Gas Station in Simpson Bay within close proximity to the Windward Islands Bank.
Seemingly no one was hurt in this robbery and it is not clear just how much money the robber managed to escape with.

Source: 721 news *** BREAKING NEWS ***: Gas attendant shot dead at Tackling Gas station Colebay