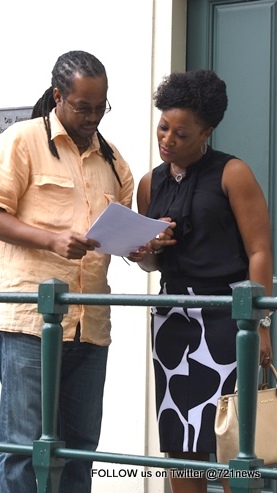 PHILIPSBURG, St. Maarten — The Appellate Court in its ruling of this morning, Friday, March 4, dismissed the appeal filed by the St. Maarten Housing Development Foundation (SMHDF), represented by Attorney Bloem against Emilio Kalmera and Miurica Williams, who were represented by Attorney Cindy Marica-Henderson.
SMHDF had filed an appeal against the decision of the Court in First Instance whereby Kalmera and Williams were each awarded compensation for their unlawful suspension. In addition, the actions of SMHDF were considered against the principles of good employership.
SMHDF filed an appeal against these decisions in an attempt to avoid paying the compensation, but was unsuccessful. SMHDF has to pay the legal fees of Kalmera's and Williams' Attorney Marica-Henderson in the amount of NAf. 3,400 each.
Source: 721 news *** BREAKING NEWS ***: SMHDF loses appeal against Kalmera and Williams