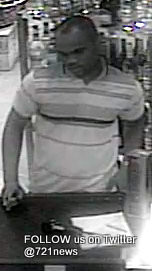 COLEBAY — A car was broken into outside a Cole Bay Gym on the night of the 21st around 8 15 pm. The owner of this car wallet was stolen.
The security footage shows the unknown suspected thief leaving the premises in his SUV.
The security cameras at Booze It Up in Simpson Bay show the thief presenting a stolen credit card for payment for two bottles of Johnny Walker Blue.
If anyone can identify this (thief) person,   please contact Detective Pantophlet at the Police station in Philipsburg
by calling the # 9300 tip line or the direct phone line which 54-22222.
He would be very interested to hear about it. This case number is # 1510231440 AAN
Pictures provided by the owner of the stolen wallet !!!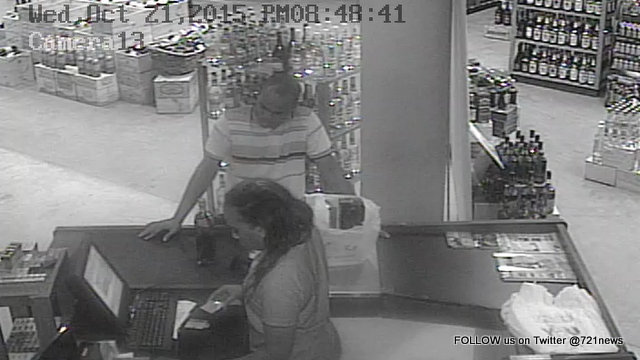 Source: 721 news Car thief caught on Camera