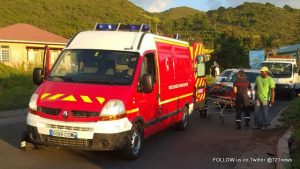 FRENCH QUARTER, Saint Martin — On Monday (Jan 18) morning at around at 7:00 a.m, a red volkswagen car driven by a woman lost control in the sharp corner of Belle Plaine road as she was heading towards the Dutch side border.
Gendarmerie Capt. Maignan told 721news that the female driver lost the control of her car because she wanted to avoid  hitting a walker.
The driver sustained light injuries to her arm and face, she was transported by the French ambulance to the Louis Constant Fleming Medical Center in Concordia for further treatment.
The Traffic department of the Gendarmerie is busy conducting the investigation.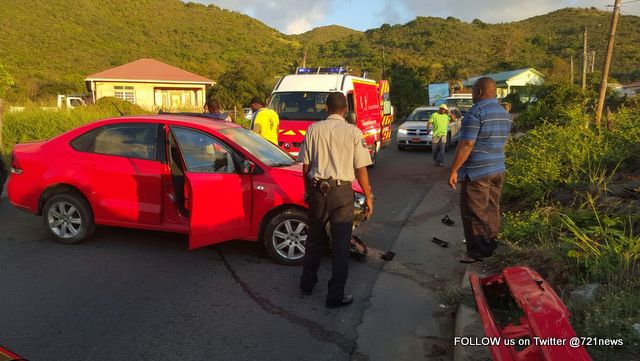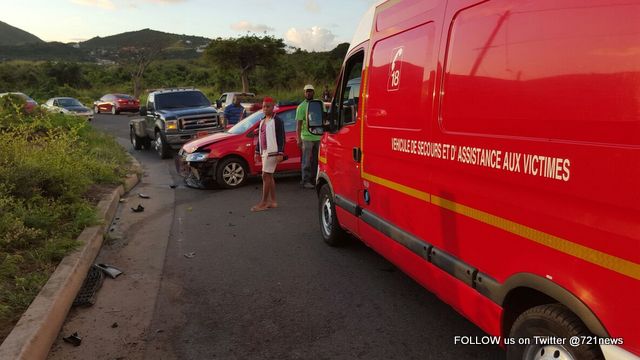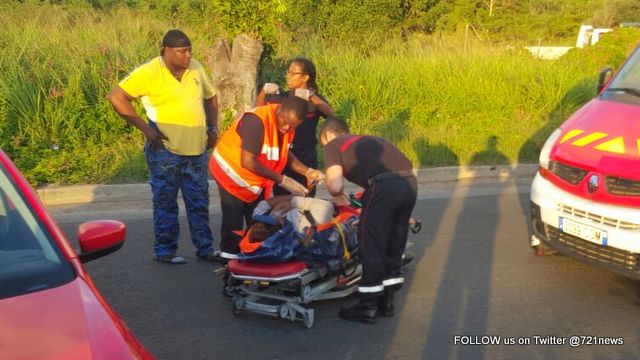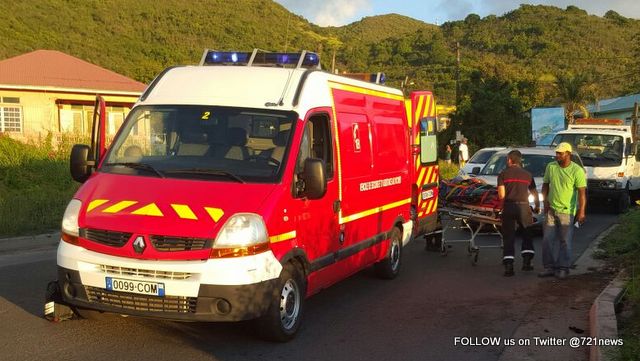 Source: 721 news Driver lost control and slams car into the sidewalk on Belle Plaine road