OVER THE POND.- Cuatro personas resultaron heridas de balas y puñaladas, en medio de trifulca ocurrida hoy en Illidge Road, Over the Pond, en las inmediaciones de dos centros de diversión del área. El pleito en el que estuvo involucrado un gran número de personas se produjo a las 10:45 de la mañana, durante una fiesta de celebración del Año Nuevo.
De acuerdo a datos policiales, un hombre no identificado hizo 12 disparos contra otro, que de acuerdo a testigos oculares, se debate entre la vida y la muerte. Se informó además que varias mujeres resultaron heridas en medio de la pelea, aunque aún no se ha determinado si estas sufrieron heridas de bala o de cuchillo.
Los heridos fueron transportados en ambulancia al Hospital St. Maarten Medical Center, luego de ser atendidos por personal paramédico.
Los agentes que acudieron al lugar tras recibir la denuncia de la refriega, recogieron 12 casquillos de bala del lugar de la escena. Este es el primer tiroteo que se produce precisamente, el primer día del año. Más detalles sobre este hecho en las próximas horas.
Por Máximo Castro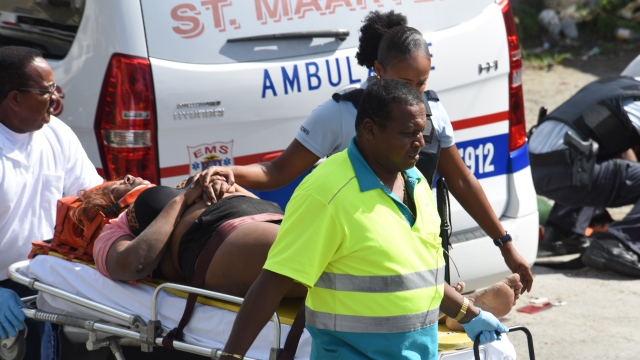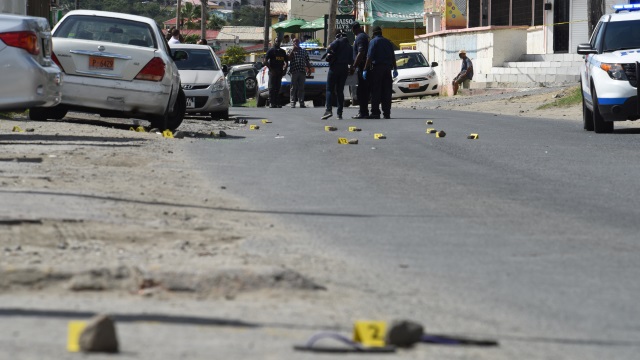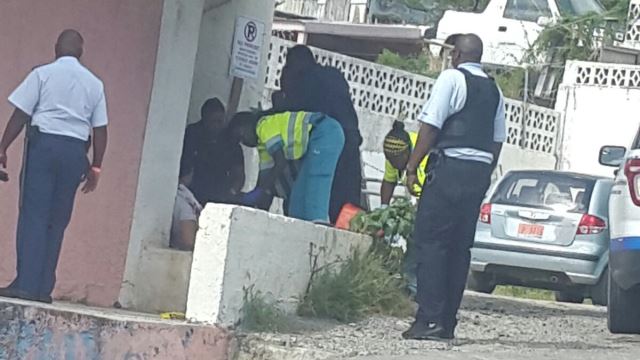 Source: 721 news El Nuevo Año se inicia con "balacera" y "puñaladas" en A. Th. Illidge Road.