~ Prosecutor confirms that Motorworld is not a suspect in this case !!! ~
PHILIPSBURG, St. Maarten – The authorities were busy Thursday morning conducting a raid in the district of Cole Bay.
Motorworld the car dealership was visited by a team of mostly Dutch investigators as well as the Judge of Instruction and the Court Recorder.
Press Prosecutor Karola van Nie confirmed the raid Thursday and quickly pointed out that Motorworld is not a suspect in their investigation but that they were seeking information on the purchase of some vehicles that forms part of their investigation.
Prosecutor van Nie did not provide further information based on the sensitivity of the case.
It should however be noted that on January 26, 2016 the Criminal Investigation Team (RST) seized in close collaboration with the Police Corps of Sint Maarten at various places on the island total of nine cars. These cars were owned by a car rental agency.
The seizure was done based on the strong suspicion that these were purchased with money that has, among other things been obtained from the trade in narcotics and that money was laundered through the rental company.
The owner (Latoya Flanders) of the rental company some time ago was shot on the French side. As a result an investigation was started by the RST under the direction of the Public Prosecution Service on St. Maarten.
RELATED STORY
---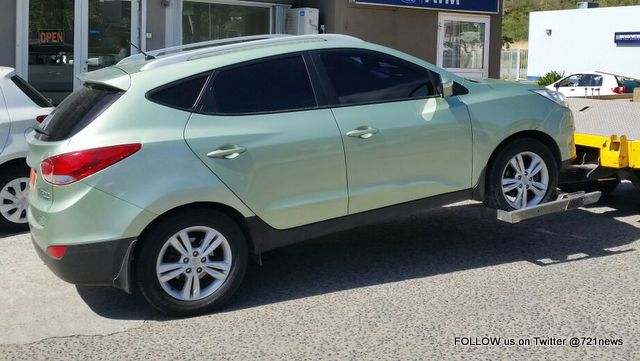 Source: 721 news More search conducted in " BROMELIA " case.