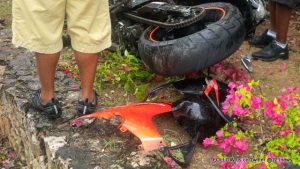 LOWLANDS, French Saint Martin – Motorcyclist Kemba Thomas crashed his Suzuki Hayabusa on Sunday morning, March 20, in Lowlands.
Thomas was riding with 4 to 5 other riders when he failed to maneuver the powerful machine around a sharp bend.
The motorcycle was traveling at high speed and crashed into a rock wall and fence.
Thomas was trapped under the motorcycle for a while. He also sustained injuries due to a sharp object, which punctured his abdominal on the right side.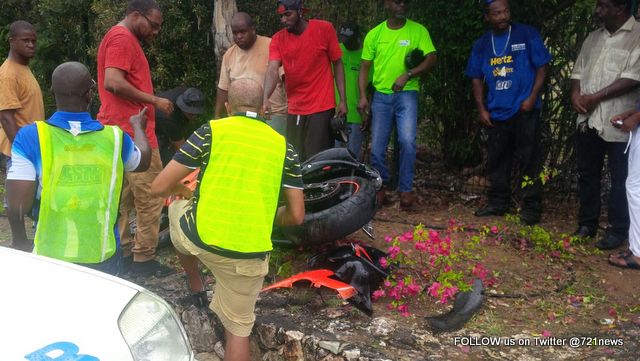 Source: 721 news Motorcycle accident in Lowlands