PHILIPSBURG, Sint Maarten — The Police Traffic department is presently investigating more than twenty five reported traffic accidents which took place over the Christmas Holiday weekend.
Ten of these accidents were with personal injuries. Many of these accidents were due to drivers not paying attention and not abiding by the traffic rules.
The police department is taking this opportunity to inform all drivers that traffic during the Holiday Season has been very busy and that they should pay keen attention when operating a vehicle.
Do not drive while under the influence of alcohol and make sure that your vehicle is in good working condition.
Make sure that you have your drivers' license with you at all time and that all documentation for your vehicle is in order.
If you are involved in a traffic accident do not leave the scene (hit and run)before the police arrive.
Coming Soon >> MORE PICTURES and VIDEO <<<< Coming More 
Pondfill accident around 3:00am Dec 28th, 2015. Photo/721news.com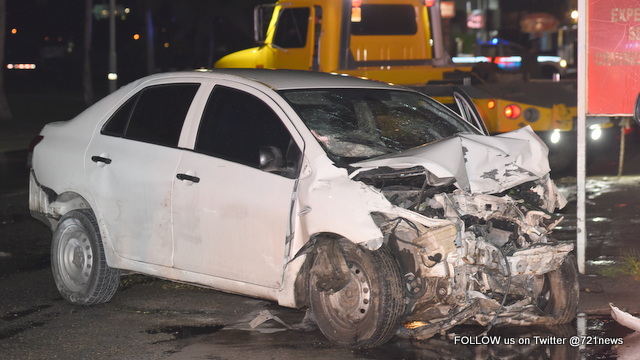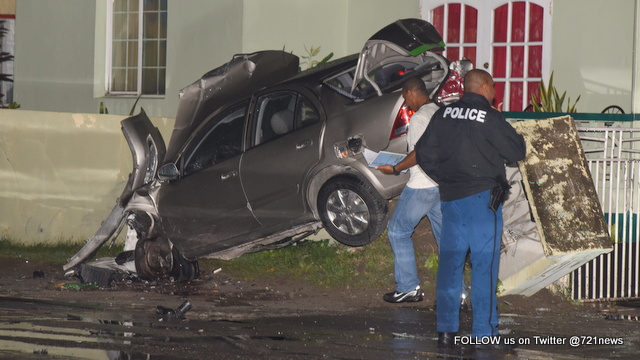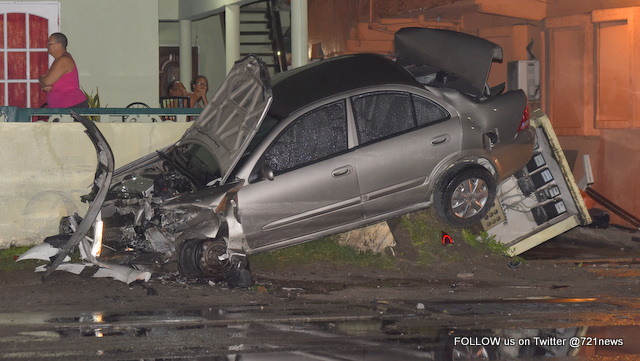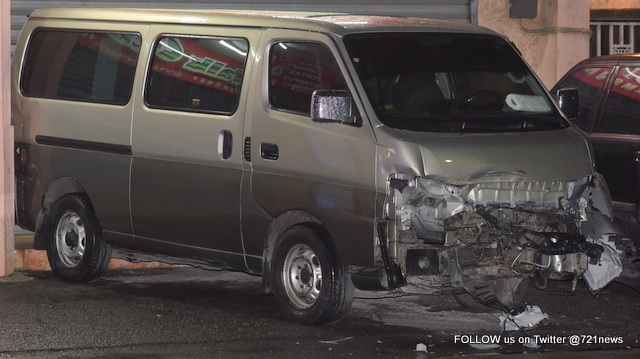 Colebay traffic accident around 1:40am Dec 28th, 2015. Photo/721news.com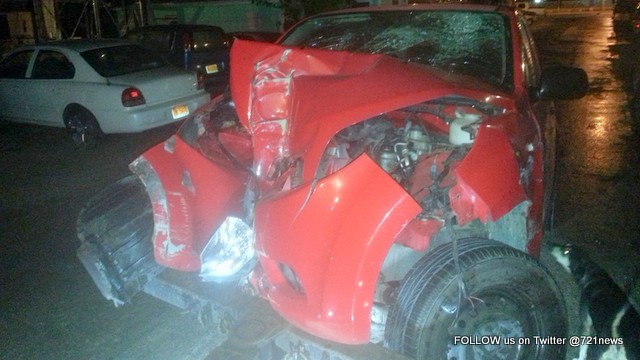 Source: 721 news Numerous traffic accidents under investigation