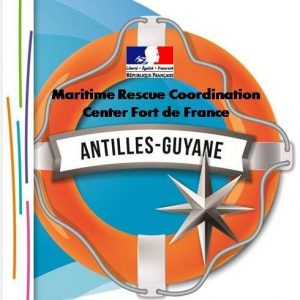 ANGUILLA, Sandy Ground — The Royal Anguilla Police Force Marine Unit on Monday 14th December, 2015 at about 5:35pm received a report of Boat in Distress north of Prickly Pear, located to the West of Anguilla.
Members of the Police Marine Unit, Fisheries Department as well as local fishermen from Sandy Ground immediately responded to the scene to render assistance.  They were later joined by the French and Dutch Coast Guards from St. Maarten and St. Martin who also provided a helicopter.
Investigations into the distress call has revealed that the MV Elrado 2 a fishing boat owned and operated by Mr. Ed Carty of Sandy Ground and three others had begun taking on water after it struck a reef off Prickley Pear.  The boat eventually sank and Mr. Carty and one other passenger on board were rescued but the other two persons on board remained unaccounted for.
The search for the two missing persons; Sydney Carty alias "Ching" of North Hill and Authur Greenidge alias "Beige" of Sandy Ground was called off by the local searchers around 8:00pm but continued until about 1:20am by the French and Dutch Coast Guards.
"We will be back out this morning from about 6:00am," said A/Sgt. Charles of the RAPF Marine Unit.  We will continue our search in the area for the two that are still missing.  The French and the Dutch will continue to assist us as well this morning.
During the search the Fisheries vessel which was out assisting with 7 persons on board including 2 police officers capsized and the 7 persons on board had to be rescued.
The boat in question is a wooden structure grey 45 – 50 feet boat.
Follow us on Facebook: Just by liking 721news FB page!!!!
// <![CDATA[
(function(d, s, id) { var js, fjs = d.getElementsByTagName(s)[0]; if (d.getElementById(id)) return; js = d.createElement(s); js.id = id; js.src = "//connect.facebook.net/en_US/sdk.js#xfbml=1&version=v2.3"; fjs.parentNode.insertBefore(js, fjs);}(document, 'script', 'facebook-jssdk'));
// ]]>
Source: 721 news Police continue search for two missing at Sea