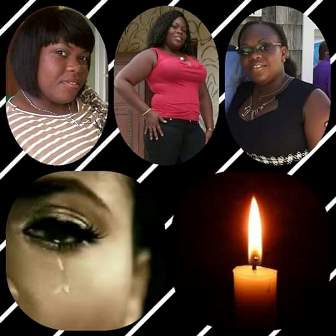 PHIIPSBURG, Sint Maarten — The police force of St. Maarten is currently mourning the death of a young Officer.
Officer Moceda Egen died over the weekend from natural causes.
Minister of Justice the Honorable Dennis Richardson confirmed that the officer was sick for some time and passed due to her prolonged illness.
The cause of death is not known. Inspector Ricardo Henson told our news room that the Officer died on Saturday afternoon after 3pm.
He also stated that the entire police force is now in mourning.
FACEBOOK COMMENTS:
Ruminni Rogers
To my patrouille lid ???? .. friend????. .. Calypso consultant????????. . Last we spoke i told yuh I had something for you to hear… you said when I'm back…We patrolled together … we had each others back. . Even worked alone for a new year 2014!!! ???? ???? the news saddened me… but now I know you're no longer suffering ???????????? … lord knows imma miss harassing you .. I miss youMoceda Egeny. .. ????????????Moceda Egenon Moceda Egen sister in blue ????????. .. ????????????
Source: 721 news Police Officer Moceda Egen died over the weekend from natural causes