PHILIPSBURG, Sint Maarten — On Friday, the 5th of February 2016, at approximately 11:20 am, a man walked into The Bank of Nova Scotia located in Philipsburg and handed one of the tellers a threatening note forcing the teller to hand over an undisclosed amount of money.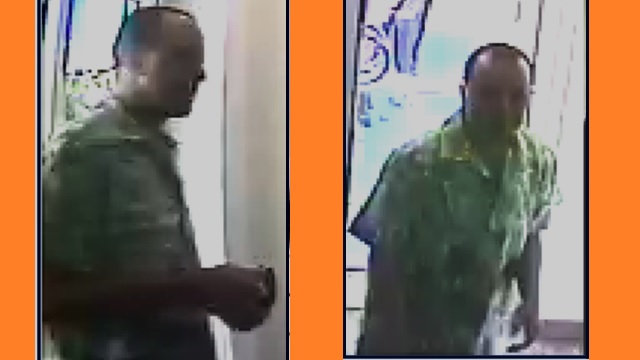 After receiving the money the suspect left unnoticed. By the time the alarm was raised the suspect had already left the establishment.
The attached photos are snapshots of the suspect. Even though the photos are of very poor quality, the hope is that someone who sees the suspect may still recognize him.
Anyone who recognizes the suspect or who have seen him around the time of the incident can contact the police tip line at 9300 (international callers can reach the tip line by dialing +1721 542-0345) or the Special Unit Robbery at 1721 542-2222 ext 204 or 205. You can also send an email to tips@policesxm.sx
---
Facebook Reaction !!!!
// <![CDATA[
(function(d, s, id) { var js, fjs = d.getElementsByTagName(s)[0]; if (d.getElementById(id)) return; js = d.createElement(s); js.id = id; js.src = "//connect.facebook.net/en_US/sdk.js#xfbml=1&version=v2.3"; fjs.parentNode.insertBefore(js, fjs);}(document, 'script', 'facebook-jssdk'));
// ]]>
Source: 721 news Sint Maarten Police is seeking information on scotia bank robbery suspect