Confiscated drugs destroyed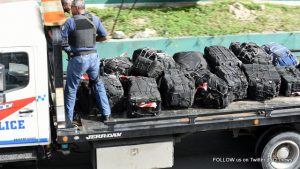 The 825 kilograms of marijuana that was confiscated by Customs Officers on February 21, was handed over to KPSM for further investigation. On February 25, with instructions from the Public Prosecutor, the marijuana was transported and destroyed under supervision of KPSM and Customs personnel.
No arrests have been made as yet. Investigating officers are requesting anyone with more information regarding this case to contact the Detective Department by calling +1721-542-2222.
Man robbed of his vehicle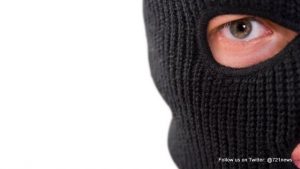 Last Friday, February 26, a gypsy driver was robbed of his 2004 light blue colored Hyundai Atos with license plate M-6099 around 8:30am in the area of Pelican Key by three young men.
According to the driver, the men entered his vehicle in Philipsburg, and when they arrived at their destination in Pelican Key, he was threatened and robbed of his cell phone, wallet and his vehicle. Police detectives are investigating this case.
Stabbing incident at SAK Chill Spot in Cay Hill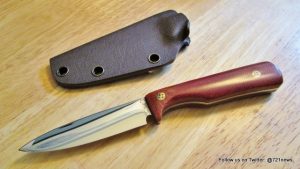 In the early hours of Saturday morning, February 27, an ongoing dispute between two ladies got out of hand, where during a fight one of the ladies was stabbed.
A female friend intervened and tried to separate the two ladies, but was subsequently attacked by one of the participants in the fight.
After the fight, the three ladies showed up at the Philipsburg Police Station to tell their story.
All three were arrested for taking part in the fight. Later that same day, one of suspects was released while the other two were kept for further investigation.
No one was seriously injured.
Fight on Soualiga Road leads to shooting incident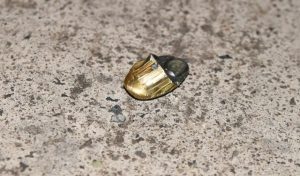 The Central Police Dispatch received a call early Monday morning, February 29, of an ongoing fight on the Soualiga Road.
The Patrols were dispatched and were informed that the persons involved in the altercation had already left the scene. Shortly after 1:00am, patrols were dispatched to the St. Maarten Medical Center (SMMC) where shots were fired, seemingly as a result of the earlier altercation.
The witnesses gave descriptions of the assailants, which led to the intense search of surrounding areas. Shortly after, persons fitting the descriptions given were seen in the area of L.B. Scott Road.
Patrols responded swiftly and a chase ensued where one male suspect was apprehended. A gun was also confiscated during this arrest.
The Detective Department is busy investigating this matter further.
Source: 721 news St Maarten: POLICE REPORT March 1st 2016