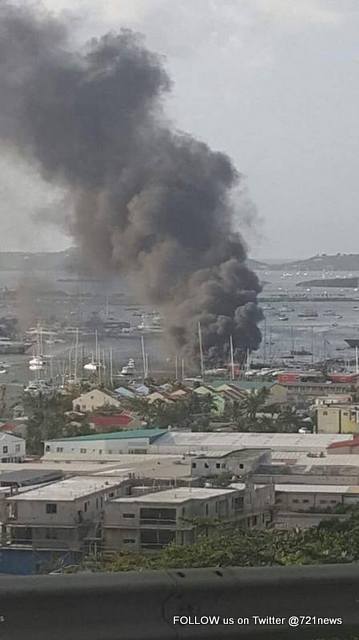 SIMPSONBAY, Sint Maarten — The Rescue and Coordination Center of Dutch Caribbean Coast Guard received an alert on Wednesday afternoon around 4.30 PM that a powerboat moored at a dock in Cole Bay was on fire. Immediately two vessels of the Coast Guard substation in Simpson Bay were deployed to see how they could assist.
The Fire Department, Police, Sea Rescue, Shipping Inspection and an ambulance were also notified. Upon arrival of the Coast Guard, they found the powerboat 'Rum Runners' completely on fire which was also spreading to the 'Naughty Dream' and the 'Lo Emma' also moored at the dock and also part of the dock itself.
In order to get a better access to the boats, the firefighters came on board of the Coast Guard vessels with their hoses. The pilot boat of the harbor also assisted with its water canon. Around 7.15 PM when the fire was finally out, the Coast Guard placed an oil boom around the area to avoid that fuel and debris drifts into the bay.
All three boats including part of the docks were completely destroyed. Apparently the 'Rum Runners' had been leaking fuel which was ignited by a spark and caused the fire.
The owner got second degree burns on his leg, but jumped in the water to put out the fire. He was attended to by the ambulance personnel later on. Fortunately, there were no other casualties.
Editor Note: The 721news news team would like to thank all who send us pictures and video from different angle of the three vessels on fire.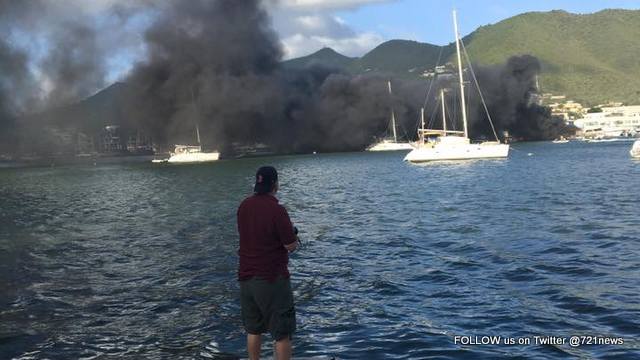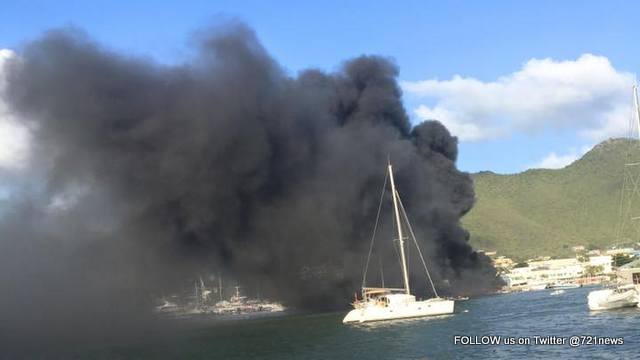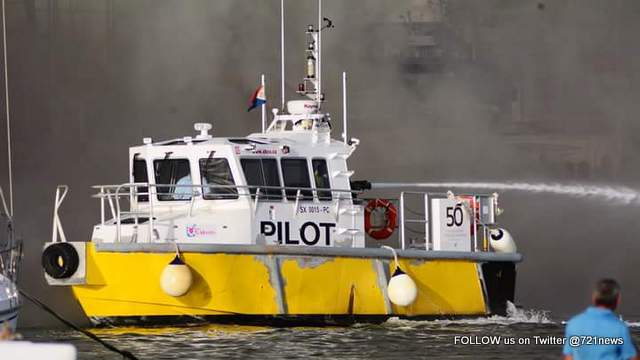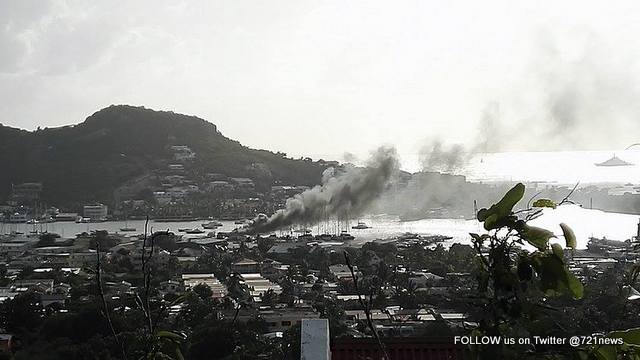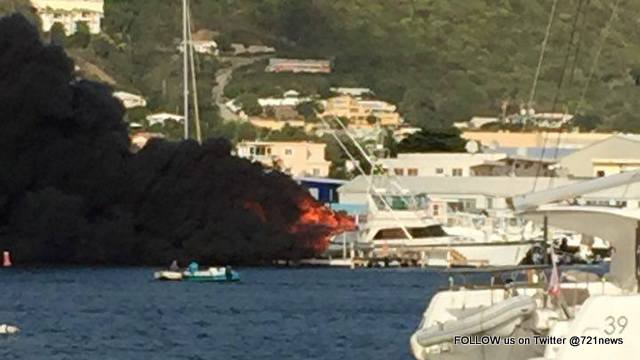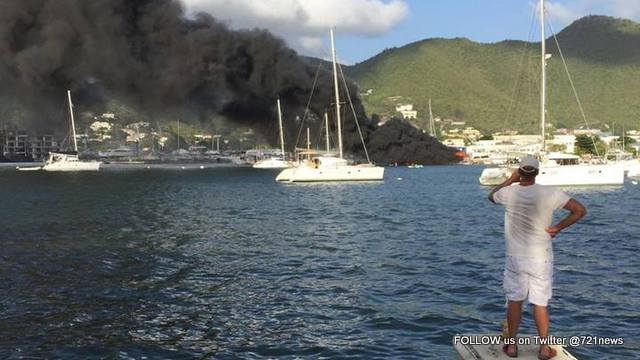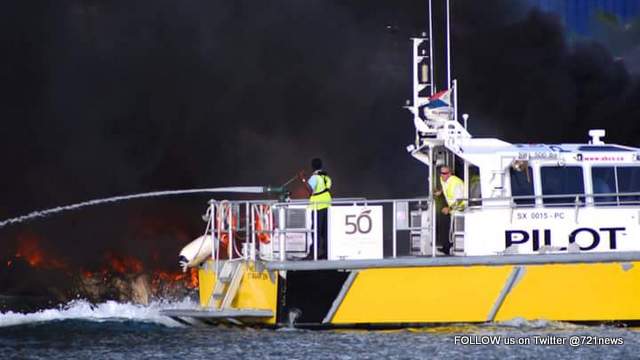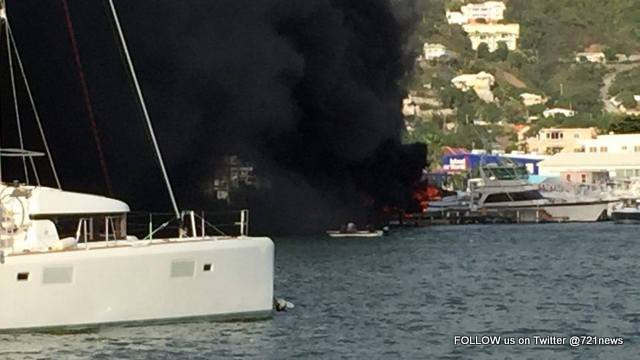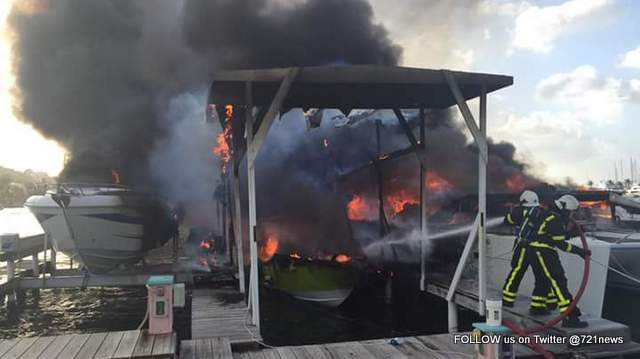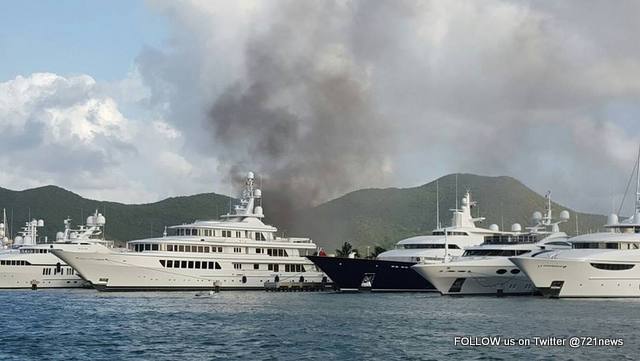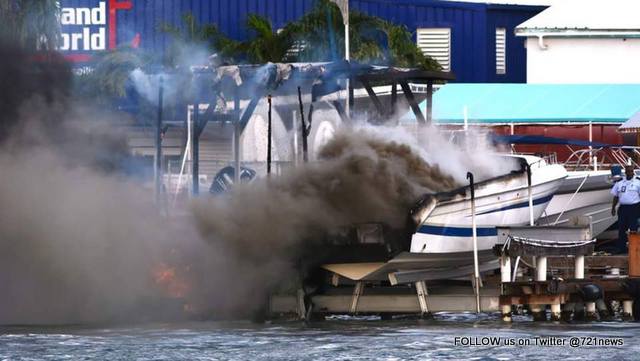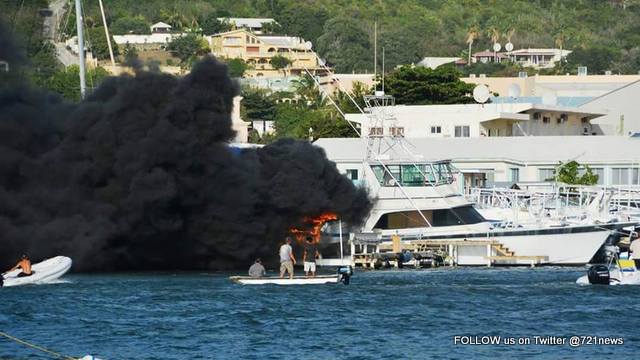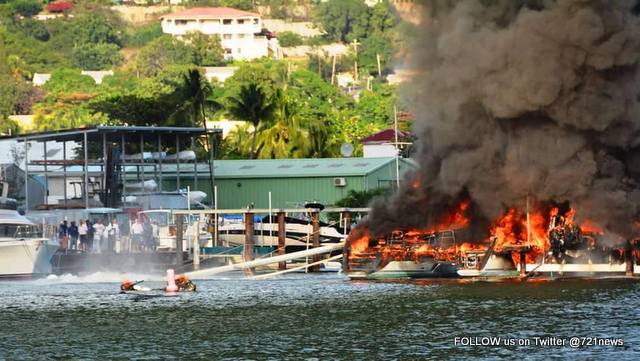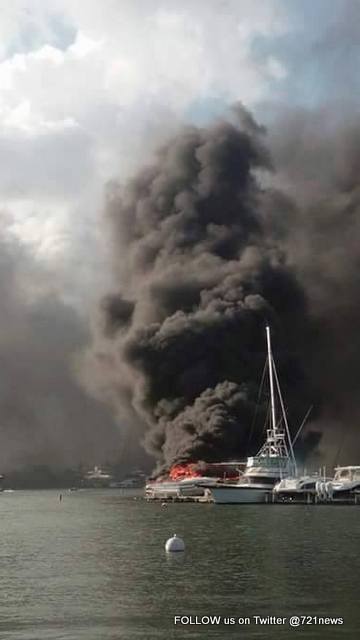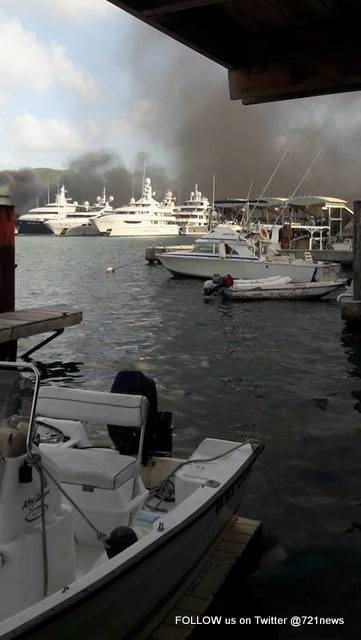 Source: 721 news Three vessels on fire in Cole Bay, Coast guard assists