SIMPSONBAY, Sint Maarten — Just after midnight on Saturday February 20th, a violent accident occurred when a white SUV was driving on the Welfare Road heading in the direction towards the Simpson Bay Bridge when a black SUV that was traveling in the opposite direction stopped to in order to make a left turn towards the parking lot of Scotiabank.
The driver of the Black SUV did not evaluate correctly the speed that the white SUV was traveling at and as a result of this, the white SUV slammed into the black SUV causing a triple vehicle accident.
The female driver of the white jeep was complaining about severe pain after the accident and could be seen lying on the ground awaiting the arrival of the paramedics.
According to some eyewitness, the driver and passenger of the black jeep suffered serious injuries and one of them was seen bleeding.
They were rushed by ambulance to the St Maarten Medical Center where the victims received further medical attention.
No official report on this accident was sent by the Police.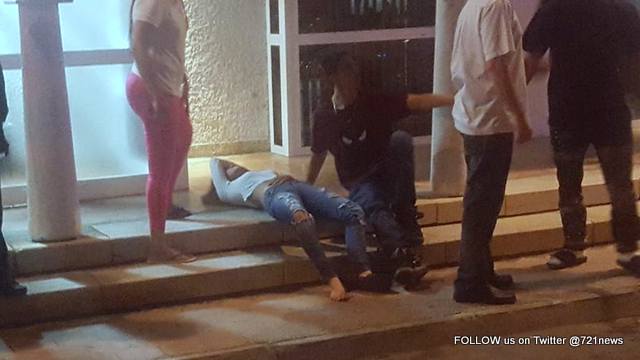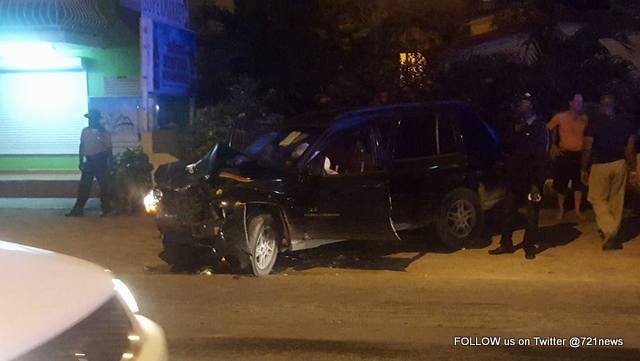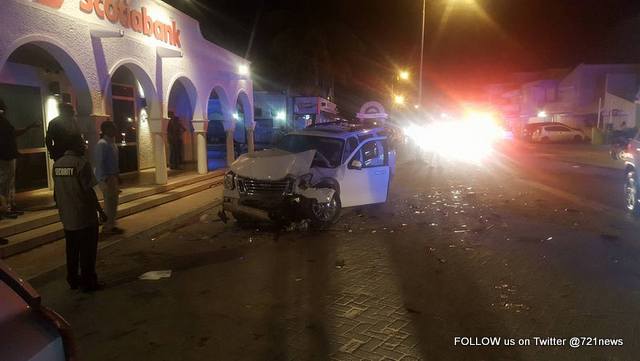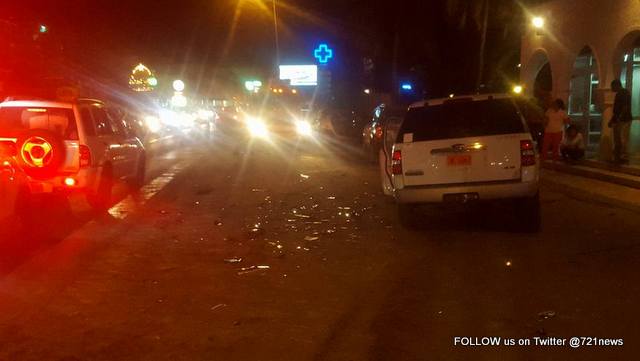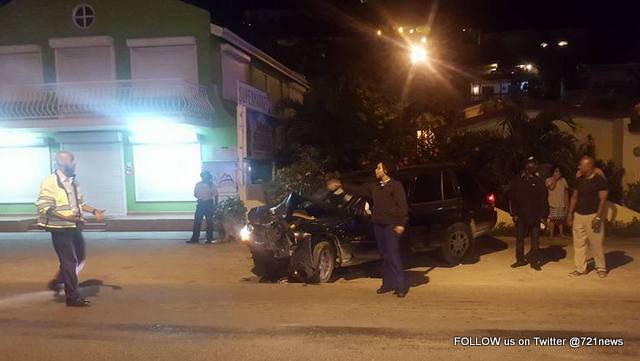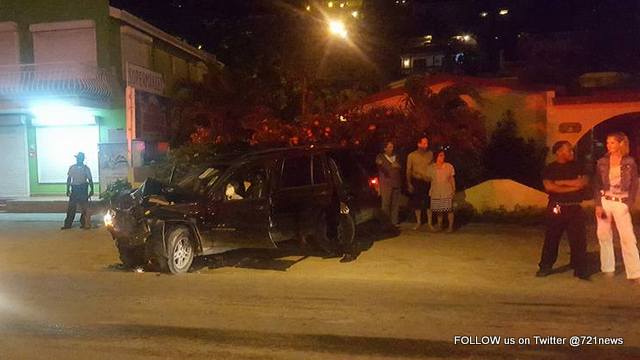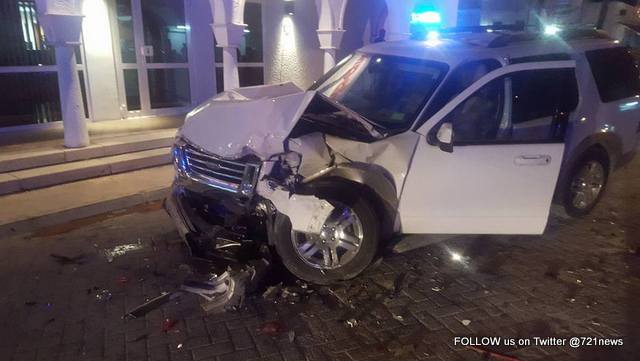 Source: 721 news *** UPDATE/ STORY ***: Accident in Simpsonbay