PHILIPSBURG – On Sunday, June 18, around 11:50 in the night a scooter rider lost control on Walter Nisbeth Road at the Emancipation Roundabout heading towards Pointe Blanche.
The rider, identified by friends as "Shack," was on Walter Nisbeth Road heading to Pointe Blanche, when for unknown reasons he lost control and slammed into the palm trees at the roundabout.
The rider suffered multiple injuries, including a severe head injury, which was bleeding.
The rider was transported by ambulance to the St. Maarten Medical Center (SMMC) for further treatment.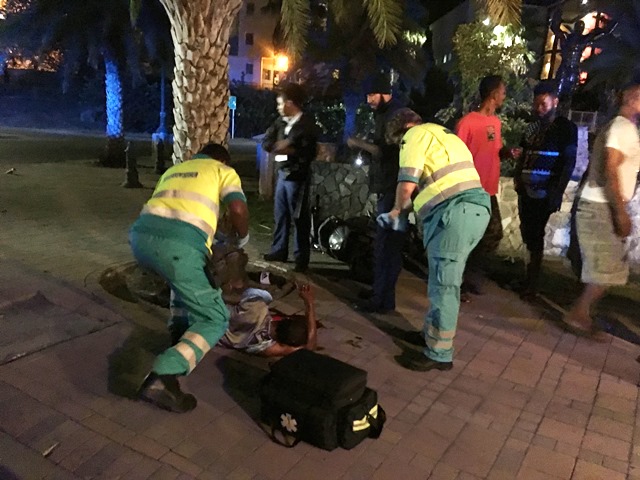 Source: 721 News https://721news.com/top-story/scooter-accident-emancipation-roundabout/