UPDATE >>>>> *** Shooting Suspects Caught ***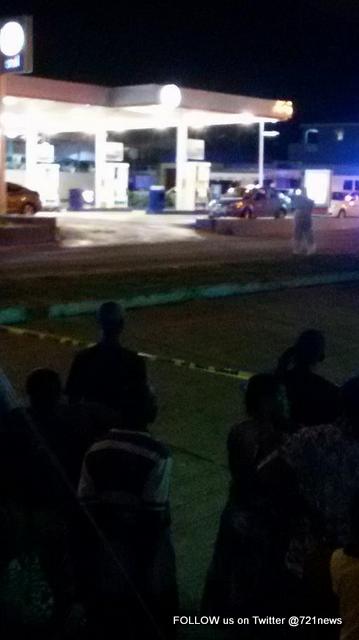 PHILIPSBURG, St. Maarten – The St. Maarten Police Force is now conducting an investigation into a fatal armed robbery of the Tackling Gas Station in Cole Bay.
It is said that armed bandits robbed the gas station at around 6:30 Monday night and during the process that gas attendant was fatally shot.
After committing their cowardly act, the bandit made an escape leaving behind his dead victim and along with that, the destroyed lives of those attached to the victim.
It is said that the robber did not enter the gas station but instead robbed the gas attendant while he was at the pumps.
The Police Force of St. Maarten have now launched an investigation. Shortly after the police got another call reporting the armed robbery of a gas station in Simpson Bay.
The Police Spokesman Inspector Ricardo Henson told our news room that they got a call that indeed another robbery had taken place. Robbed was also a SOL Gas Station in Simpson Bay within close proximity to the Windward Islands Bank.
Seemingly no one was hurt in this robbery and it is not clear just how much money the robber managed to escape with.
The night was not over as yet however as the police went into full gear aimed at apprehending the suspects. It is said that the police obtained information from a community that is now seemingly responding to the need to provide information.
This resulted in several roadblocks setup by the police which included a road block in the vicinity of the Causeway Bridge.
Based on the information provided to the police upon which they acted quickly, a car was intercepted on the Causeway in which they found money and weapons, the ones which are suspected to have been used in both robberies.
Two young male suspects were arrested as suspects in Monday's mayhem which left one gas attendant dead and a family left to suffer. The police are still investigating this sad case.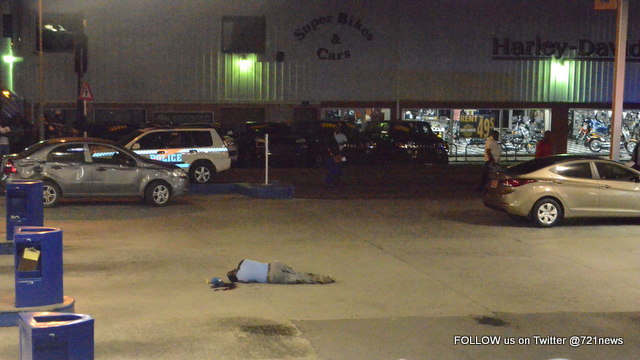 Source: 721 news *** {VIDEO} UPDATE ***: Shooting Suspects caught; Gas attendant shot dead at Tackling Gas station Colebay