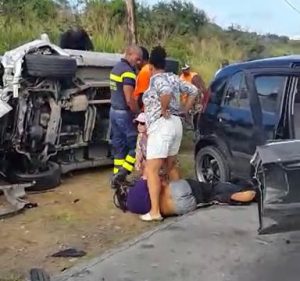 French Quarter, Saint Martin — On Wednesday afternoon there was an accident on the little hill heading to the entrance of Orient Bay between 3 cars whereby three persons were injured.
According to the Gendarmerie spokesman Capt. Maigan a black car was driving at a high speed and the driver of the black car overtook on the left side of the road with the consequence he had  head on collision with a white car that caused a third one to be involved into the same accident.
Three persons were injured and one is in critical condition. They were rushed in serious but not life threatening condition to the Louis Constant Fleming Medical Center in Concordia. According to Capt. Maigan the victims will survive from their injuries.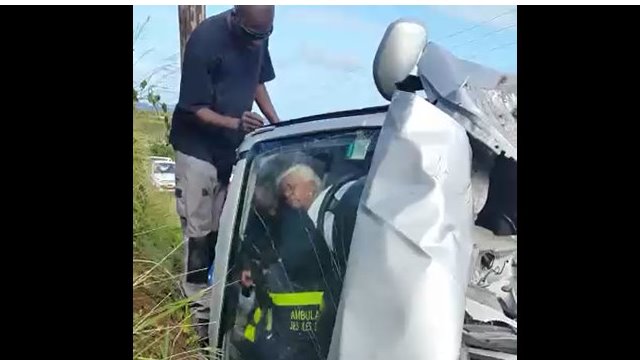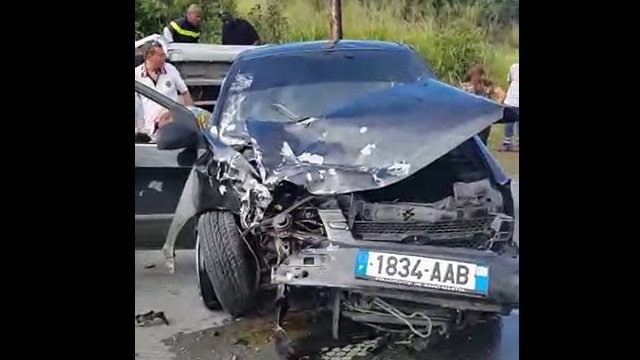 Source: 721 news **VIDEO** Wednesday accident three persons were injured and one very critical