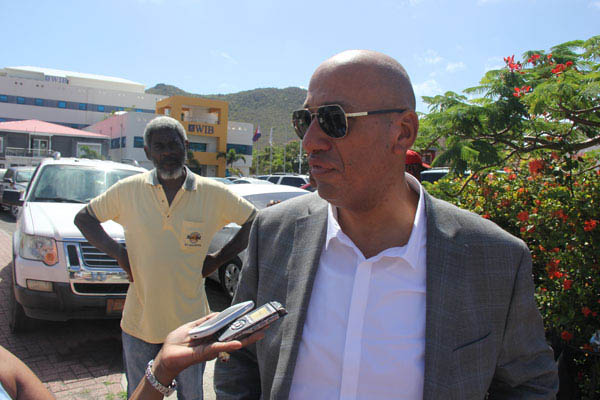 PHILIPSBURG:— The Court of Appeals ruled in favor of the Prosecution on Wednesday afternoon in the case brought forward by Attorney at Law Cor Merx who pleaded with the court to have the restrictions placed on his client MP Silvio Matser be lifted and he be released from pre-trial detention. The verdict was expected since 9am Wednesday morning but the verdict was only handed down at almost 5pm. Merx wanted his client to have some freedom while incarcated, at the moment MP Matser is not allowed to look television, he cannot read newspapers, he is not allowed to have visitors or even recreation among inmates.
Spokesperson for the Attorney General Norman Serphos confirmed the decision of the court on Wednesday. He said MP Silvio Matser will stay behind bars until further notice.
On Friday the prosecution has to take a decision on whether or not they will ask the court to extend the pretrial detention of MP Matser.
Source: St. Martin News Network Court Appeals rules in favor of Prosecution — MP Matser stays in pretrial detention, restrictions remains.