PHILIPSBURG – Zamar Musical Productions and GIFTED Foundation have teamed up to present the first annual "Zamar MusikFest 2016" on March 19.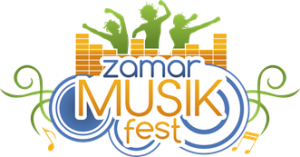 This event features local artistes: DJ Godman, Shernel, Roxsy, and Shawn J, and is headlined by Positive out of Trinidad and Tobago. This spectacular event will be hosted by Master of Ceremonies (MC) Lenworth Wilson, Jr. at the Port de Plaisance tent starting at 7:30pm.
Local gospel artistes Roxsy and Shawn J are both nominees for the 2016 Rhythm of Gospel Awards, along with their producer and manager Adrian Scott of Zamar Musical Productions. Roxsy, a St. Maartener with Dominicana heritage, has made waves with songs like "Speechless" on her album "Shake It Off." Shawn J, a talented young man, has done well with his album "Long Road" with popular tunes like "Just As I Am" and "Say Yes."
Multi-award winning, international recording artiste, Positive, will be returning to St. Maarten to perform for the second time.
His first time here was in 2013 for GIFTED's SXM Weekend of Power. Positive is well known for his reggae gospel music with hit songs such as "Blessing After Blessing"; "Rock Of My Life"; and "Mighty Healer."
With gospel DJ, DJ Godman and MC Wilson Jr., both well known for their electrifying flow, this first Zamar Musikfest promises to be packed with energy.
Visit the event's Facebook page at: https://www.facebook.com/Zamarmusikfest and click "Like" to keep up-to-date with promotional activities. For tickets and/or more details, contact any member of GIFTED Foundation or call: 587-7533 or 523-2152.
Source: 721 news First "Zamar MusikFest" to feature local artistes