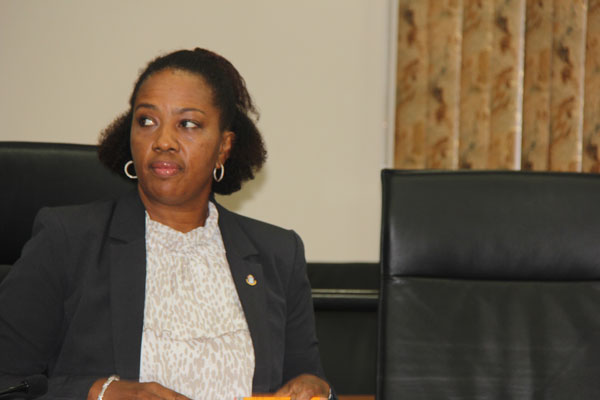 PHILIPSBURG:— On International Women's Day, we celebrate the inspiring and courageous work women around the world are doing to secure women's rights and shape more tolerant and equitable societies. We also reflect on the work that remains and remember the many women whose voices go unheard and who continue to be excluded from realizing their full potential.
The Sint Maarten Women's Desk will observe the International Women's Day, under the UN theme "Step it up for Gender Equality". This observance will take the form of an award and lecture event, which will be held on Tuesday, March 8, from 7:00 – 9:00PM at the Hope Estate Help Desk. The keynote address will be delivered by Dr. Natasha Gittens, Director of the University of St. Martin's School of Continuing Education.
Because of its international recognition, this is an opportunity to reflect, rejoice and recharge ourselves together in community with women all across the globe. It's also a day to connect with one another physically, virtually and spiritually and to give thanks for the generations of amazing women who have come before us, those who are with us now and the generations of phenomenal women still to come.
Worldwide, most countries recognize that equal rights should exist between men and women. Many have produced regulations intended to fight discrimination and programs granting women access to health, education, and economic rights. Women today are more likely than men to complete college and attend graduate school, and make up nearly half of the total workforce. Yet past gaps in education and experience appear to be contributing to a persistent pay gap between the sexes. Now, women in the workforce are more likely to have at least a bachelor's degree than not. They're also making gains in occupations that traditionally have been dominated by men, such as doctors, lawyers, scientists and professors, to name a few. Today, women in their early 30s are just as likely to be doctors or lawyers as they are to be teachers or secretaries.
Gender equality is achieved when people are able to access and enjoy the same rewards, resources and opportunities regardless of whether they are a woman or a man. Progress has certainly been made when it comes to gender equality.
With more and more evidence confirming the importance of empowering women, policymakers would be well served to improve women's access to healthcare, education, and economic opportunities as well as increasing female participation in social and political systems.
We have come a very long way, but there is still much to be done.
Source: St. Martin News Network Message from Minister of EYS Silveria Jacobs on International Women's Day