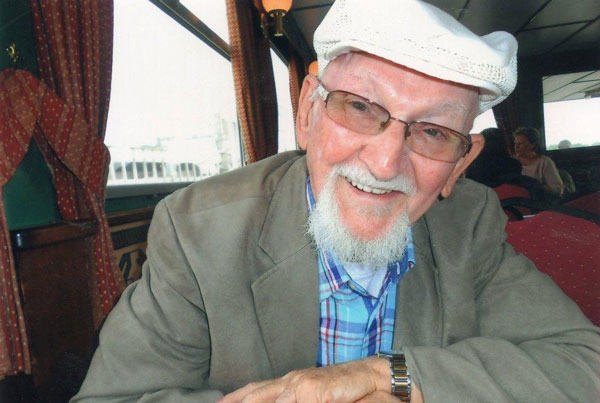 GREAT BAY:— The St. Martin of Tours Catholic church here is celebrating its 175th anniversary in 2016, with a new book by Gerard van Veen, said Jacqueline Sample, president of House of Nehesi Publishers (HNP).
The book will profile each priest that served the parish since its inception in 1841. Some of the names of the eight chapters are "The Reverend Sisters," "Lay People in the Parish," and "Our Patron Saint," said Sample.
Van Veen also makes reference to Père Labat who met with the Dutch and French commanders on the island during his travels in the early 1700s and "noticed" a Catholic church presence in Marigot in 1705.
"The author mentions how the parish in the North and the parish in the South of St. Martin came to be dedicated to St. Martin of Tours even though they have different founding dates and fall under different dioceses in the Caribbean region," said Sample.
Insights into how the Catholic church in the South came to acquire property on Backstreet and Frontstreet, and a passing reference to the murder of a Capuchin priest on the island in 1699, all make for interesting and exciting reading, said Sample.
Van Veen, a retired priest, actually follows in a long tradition of priest chroniclers like some of the parish fathers that he writes about in the upcoming book.
"In St. Martin, and the Caribbean in general, church history is relatively young. We have to cherish it as a foundation for our future society, seeing that many things change but that an essential core keeps us going," said Van Veen.
The 175th anniversary title will include photos of past and present parish leaders and activities of the churches on Frontstreet and in St. Peters and Simpson Bay.
The commemorative title will be the fourth book written by Van Veen and published by HNP. "You can trust that HNP will do a good job. I know from experience that HNP will not deliver an amateurish product. They take their job serious, they are highly professional and handle the work of an author with respect," said Van Veen.
"Mr. van Veen writes as a parishioner about the positive modern developments of the Catholic Church in the South or Dutch part of St. Martin and also expresses his hopes for greater unity among parishioners within the parish," said Sample.
Gerard van Veen is one of St. Martin's senior authors and writes a column on church and religious matters in the Weekender supplement of The Daily Herald.
Source: St. Martin News Network 175 years of Catholic church history in St. Martin with new book by Gerard van Veen.