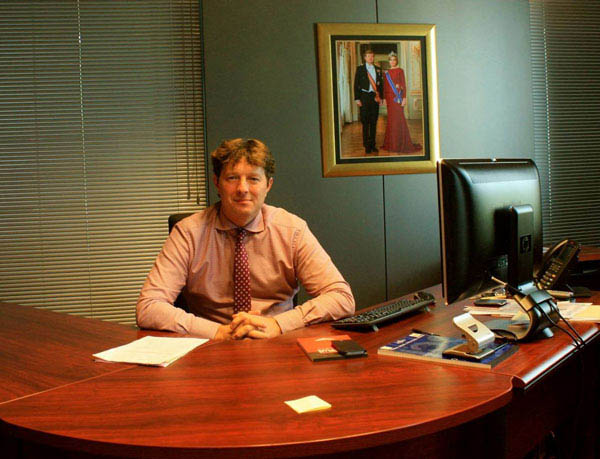 illemstad/PHILIPSBURG:— The Attorney General of Curacao, St. Maarten and the BES islands has issued an instruction to Chief Prosecutors on Curacao, St. Maarten and the BES islands. The instruction was also copied to the various Ministers of Justice, and department heads such as Chiefs of Police. The instruction goes into effect on February 1st 2016.
In a press release the Schram said that the Landsrecherche (National Detectives) falls directly under him therefore in order to be open and transparent he has decided to make it known in writing how the officers of this particular department can be deployed.
Cases that are handled by the national detectives are cases or crimes committed by civil servants, judges, and foundations that are fully subsidized by government. Also included are the directors of Government owned companies and polticians.
The Landsrecherche is an investigative body with a special task. It focuses on the detection by (semi-) government officials that committed crimes. The instruction clearly states that not all crimes committed by these officers/civil servants can be investigated by the National Detectives since it would be impossible for the department due to the lack of capacity.
The scope of the Landsrecherche should therefore be defined. These remarks contain before a decision framework and thereby seeks to ensure that the Landsrecherche mainly operates in the field of the criminal conduct which seriously affect the integrity of the justice and the integrity of public administration.
This designation refers to the Landsrecherches of countries St. Maarten and Curacao. As for Bonaire, St. Eustatius and Saba (BES) provides for the designation of the PG that the Dutch designation tasks and deployment Department will continue to apply.
For the text of the instruction refers to the Prosecutor General Prosecutor log on to the prosecution's website (OM): http://www.openbaarministerie.org/images/AanwijzingTakenEnInzetLandsrecherch e_januari2016.pdf
Establishing and publishing instructions and guidelines is part of the development of the Public Prosecutor for a professional and transparent law enforcement partner.
Source: St. Martin News Network Attorney General Guus Schram issued instruction on how and when Landsrecherche (National Detective).