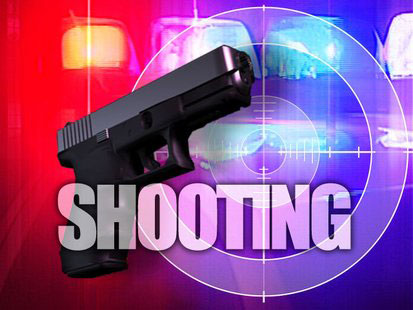 Sucker Garden:— Several police, detectives and members of the Forensic team of KPSM rushed to Sucker Garden Monday evening in the vicinity of Rainbow Supermarket when they were informed of a shooting at a home that left one man dead.
Police Spokesman Ricardo Henson confirmed that one man is dead in house. Henson said he is currently gathering information on the latest shooting. Several residents and bystanders gathered at the scene creating some confusion as police try to piece together what transpired and how the victim got shot. Residents who spoke to SMN News said emotions were running very high as the victim is well-known businessman.
Residents in the area identified the dead man as "Piasano" a national of the Dominican Republic who has been residing on St. Maarten years now, they said the victim is known for buying old batteries and copper and export it overseas for sale. SMN News further learnt that the shooters entered the home from the back of the building and it appeared more like an armed robbery that went chaotic.
Source: St. Martin News Network BREAKING NEWS:— Sucker Garden shooting leaves one dead.