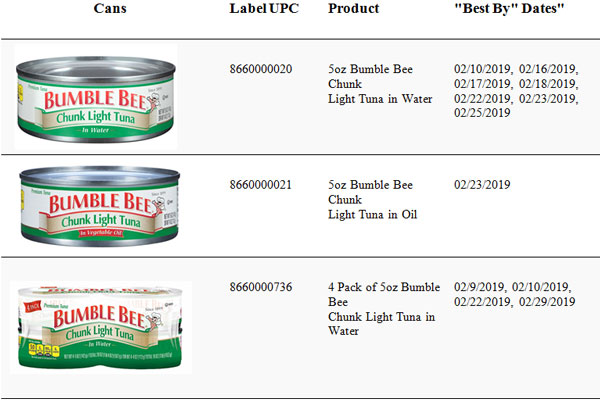 PHILIPSBURG:—The Inspectorate of Public Health, Social Development and Labor is alerting the public about possible health risks related to CANNED CHUNK LIGHT TUNA of the brand BUMBLE BEE.
The company Bumble Bee Food in San Diego (USA) has issued a voluntary recall of 3 specific canned Chunk Light tuna due to an improper sterilization process during the production process. Before tuna cans are distributed on the market, the can is sterilized to kill any possible organism in the can. If this sterilization process goes wrong, possible micro-organisms that are still present can cause a life-threatening illness if consumed. The company stresses that no reports of any illness associated with these products have been reported.
The Food Safety division of the Inspectorate is awaiting more information from the U.S.A and meanwhile conducting the necessary inspections to verify if such products are present in the local Mini-, and Supermarkets. Consumers are advised not to consume the recalled products.
Source: St. Martin News Network Bumble Bee Canned Tuna Alert and recall.