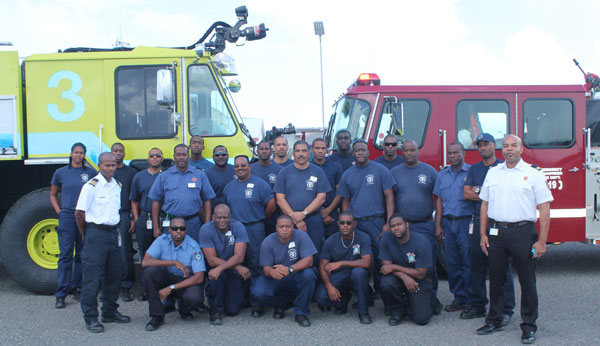 GREAT BAY (DCOMM):—-The Government Fire Department and the Fire Department at the Princess Juliana International Airport, on Thursday carried out a joint training exercise at the airport.
This is the first of several training exercises that will continue in the months ahead. The training allows the community Fire Department to familiarize itself with airport and aviation firefighting protocols in the event of an incident.
Future trainings will become more complex and real simulated exercises will also take place.
Source: St. Martin News Network Community and Airport Fire departments carried out joint training exercise on Thursday.