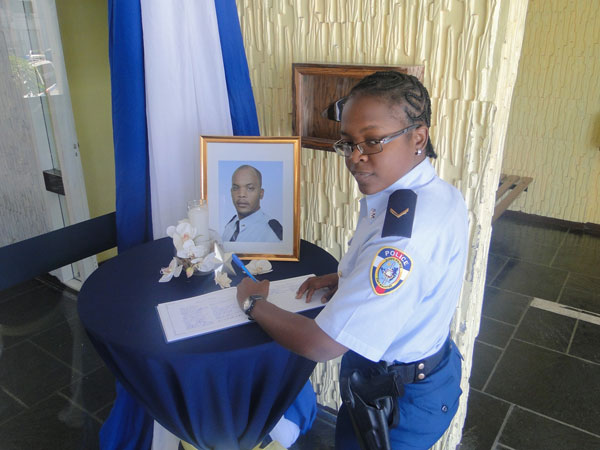 PHILIPSBURG:— In connection with the passing of police officer Anselmo "Selmo" Boasman, the management of the police force has provided an area at the entrance of the Police Head Quarters in Philipsburg where a "Condolence Book" has been placed for the public who wishes to sign the book can do so.
The funeral of Officer Anselmo Boasman is scheduled for Saturday March 12th 2016 at 12.30 p.m. at the Catholic Church on Front Street. The signing of the "Condolence book" at police station will be possible until 11.00 a.m. on Saturday morning.
Source: St. Martin News Network Condolence Book opened at Police Head Quarters for the late Officer Boasman.