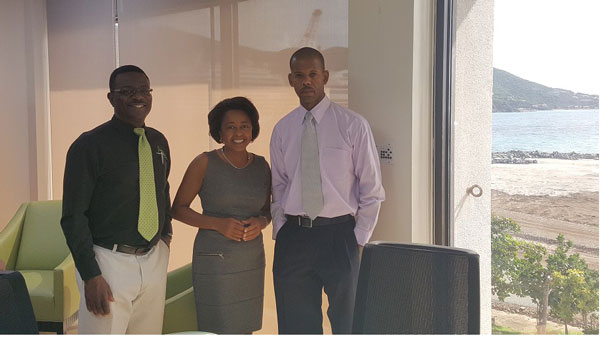 Tortola British Virgin Islands:— On November 26, the EU funded COSME Programme, launched a regional study on diversification of the Caribbean OCTs. The purpose of the study is to determine the extent to which the economies of the Caribbean OCTS need diversification and provide concrete recommendations to do so. Consultants are A-to-Z Consultants, with key experts Dr. Noel Watson and Tamira La Cruz, MBA.
The objective of COSME is to improve the competitiveness of SMEs in the British, Dutch and French OCTs by facilitating an enhanced business enabling environment through appropriate policies, support to BSOs and SMEs and efforts to increase collaboration and trade between the OCTs, with the rest of the Caribbean and with Europe. The beneficiary countries include Aruba, Curacao, St. Maarten, Bonaire, Saba, St. Eustatius, Anguilla, British Virgin Islands, Cayman Islands, Montserrat, St. Barth's and Turks & Caicos Islands.
'Diversification is important because of the vulnerability of small economies. In addition the findings of the study will be an input for policy formulation, which is an objective of the program', says Diana Hendrickson-Fleming, Team Leader/Key Expert 1 of GOPA Consulting Team attached to the COSME Programme Management Unit in the British Virgin Islands.
Both consultants Dr. Watson and Ms. La Cruz are from the region and have extensive experience with regional economic development in CARICOM, CARIFORUM and the OCTs. They will consult with stakeholders in all OCTs, benchmark the performance of the countries based on hard data, provide recommendations and develop a system for the structured sharing of best practices of small states in general and the OCTs in particular. The OCTs are often not included in global benchmarking studies, so this will be relatively new.
The consultants will assist in particular those smaller OCTs which do not have the resources to study and develop their own diversification and other economic development strategies. Focus of the recommendations will be on opportunities for SMEs, defined to be companies with up to 50 employees or annual revenues up to USD 3 million.
Source: St. Martin News Network COSME Launches Economic Diversification Study for Caribbean OCTs