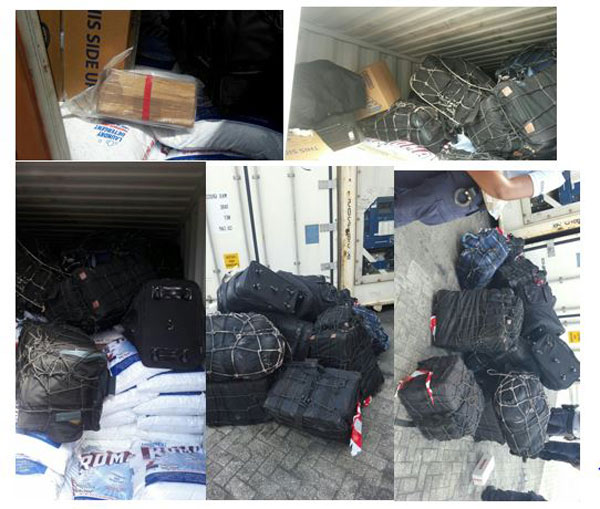 PHILIPSBURG:— Customs Officers on Sunday morning February 21st confiscated approximately 1000 kilos of marijuana from a container that arrived from Jamaica. The drugs were found after a regular check on containers entering the harbor. Head of Customs Anthony Doran said, the officers began the operation from around 05:00 am., about 11:00 am., the discovery was made. The marijuana were packed in 16 black travelling bags.
This is the fourth major bust for Customs in the past year and a half, a total of approximate 4440 kilos has been confiscated up to present.
We are now conducting an intense investigation, it is known for whom the container is destined for, but due to ongoing investigations no further information can be released at this moment.
No arrest has been made as yet.
Source: St. Martin News Network Customs confiscated 1000 kilos of marijuana.