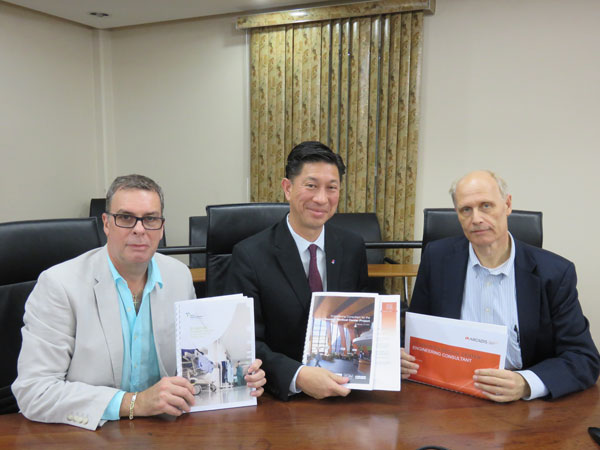 POINTE BLANCHE:— Recent news headlines may have eluded to the perception that bids for the development of the new hospital have already been received. Contrary to that, we are currently still at the first phase of the bidding process, where engineer firms were presented the opportunity to submit proposals for the development of the terms of reference for interested turn-key developers (design-build and maintain) who will construct a new and sustainable hospital for country St. Maarten.
Previous Government had no plans on the exact criteria of what it is we want our new hospital to entail. The perception that the new hospital was ready to be built was an illusion created by the former Government. The bids that we received last week will now allow us to have an engineer firm along with the Building Team clearly define what will be the design including what specialties, patient flows, etc.
From the four bids received from engineer firms – Lievense, ICE, Arcadis and Royal HaskoningDHV for the first phase of the plans, the winner will be chosen by Friday February 17th. The engineer firm selected will be given approximately 2 months to create the bidding package for the interested turn-key developers (design-build and maintain).
The open process approach has attracted interested turn-key development companies from around the world including Europe, Canada, India, China and USA of which Vamed is still an interested partner. There are three main items we will be looking for as it pertains to the bids, 1. Local inclusion, 2. Amount of experience in turn-key development project for hospitals, and 3. Pricing.
"We believe that by making one legal entity responsible to design, build and maintain, the quality of the construction will be increased. Maintenance contract will be based on a fixed costs and therefore creating an incentive for high quality so that excessive maintenance costs does not become a long term expense right after building the hospital.", stated Minister Lee in press briefing on Wednesday.
Source: St. Martin News Network Engineer Firm for New Hospital Being Selected.