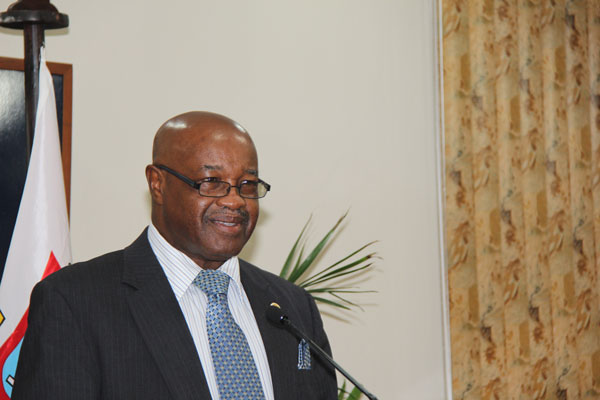 PHILIPSBURG:— Reliable information reaching SMN News states that the Council of Ministers will appoint former Minister of TEATT Romeo Pantophlet Temporary Manager of GEBE. The appointment is expected to take place as early as Wednesday. According to the information SMN News received is the Council of Ministers will appoint Pantophlet to the position until the screening process until the suggested candidate for the Chief Executive Officer position Veronica Jenson Webster is completed. At the moment the files for the CEO candidate and board members were sent to the Corporate Governance Council.
So far the Council of Ministers have remained tightlipped on the continued saga at GEBE even though several meetings with the supervisory board were held as well as coalition meetings.
SMN News further learnt that the Supervisory Board of GEBE got shock of their lives on Friday when they discovered that William Brooks the former Temporary Manager who resigned from his position last week Thursday gave at least five managers huge salary increases which is far above their salary scales.
One of the managers that got a huge increase is Brook's brother the distribution manager whose salary was with the NAG9,000.00 range but just before Brooks tendered his resignation he increased his brother's salary to NAF14,500. Other managers such as the Human Resource managers, the commercial managers were among those that got the increase on Thursday. SMN News further learnt that the board has since sent the decisions to the internal audit for review since the managers got increases that are way above their scales.
Source: St. Martin News Network EXCLUSIVE: Romeo Pantophlet to appointed Temporary Manager of GEBE until screening process of CEO candidate is completed.