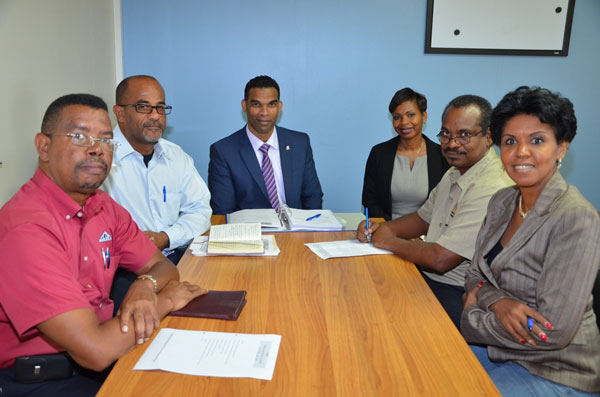 PHILIPSBURG:— The Minister of VROMI Angel Meyers met with members of the St. Maarten Housing Development Foundation (SMHDF) management and board on Thursday. The meeting was a follow up on the first presentation given in December 2015 by the SMHDF, which they communicated their goals for the period of 2016-2020.
The Ministry of VROMI and the SMHDF discussed their collaboration with one another and moving forward with a more transparent relationship. Also covered were future projects that will commence this year and in return help with funding the development of social housing.
Minister Meyers and the Ministry VROMI is looking forward to building a trustworthy relationship with the SMHDF and their new management.
Source: St. Martin News Network FOLLOW UP MEETING VROMI / SMDHF.