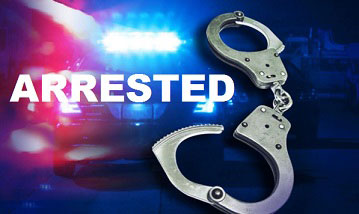 PHILIPSBURG:— The police A Team managed to capture a wanted suspect identified as Frankie Gomez aka CATO who is wanted for at least two shooting incidents. The early morning raid took place in the Sucker Garden area. Several persons told SMN News that they saw a large number police cars rushing to Philipsburg.
SMN News contacted Police Spokesman Ricardo Henson for information on the arrest and Henson blatantly refused to release any information on the early morning arrest claiming that he will release information whenever he gets the report from the detectives.
Suspect arrested in ongoing shooting and armed robbery investigation.
On Friday April 1st after 03.00 a.m. police arrested the man with initials F.R.G. (29) as a suspect in an ongoing shooting and armed robbery investigation. The suspect was also in violation of his conditional release from prison. The suspect will be returned to prison where he will have to sit out the rest of his sentence and will be questioned in connection with the ongoing investigation.
KPSM Police Report
Source: St. Martin News Network Frankie GOMEZ aka CATO captured in Sucker Garden (UPDATED)