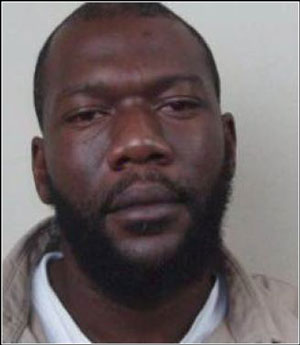 Calling on witnesses to come forward.
MARIIGOT: — The Gendarmes have issued a bulletin for "WANTED FUGITIVE" Kathron Fortune aka "Cuchi". The bulletin states that the wanted man was born on October 14th 19977 in Grenada. His height is 1.80m with a heavy built body, more like a sportsman. At the moment Cuchi could be with or without beard.
The wanted suspect who escaped from prison guards last week when he was taken to a medical clinic in Cay Hill is considered to be dangerous.
Persons with information are asked to contact the gendarmerie immediately by dialing "17" if he is spotted on the French side of the island.
Last week the Gendarmes conducted a major search in French Quarter after they got information that the wanted man was spotted in French Quarter, however, despite the search the wanted man was not captured.
Source: St. Martin News Network Gendarmes Issued Wanted Bulletin for Kathron Fortune aka Cuchi.