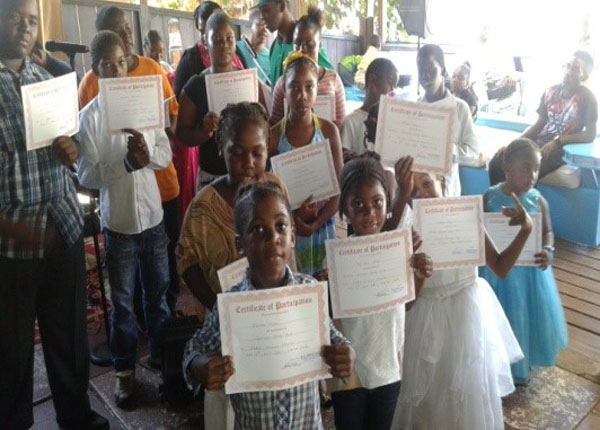 PHILIPSBURG:— On Sunday February 7ht, 2016, at 1:00PM until 5:00PM, Global missions Church held its Annual Award Ceremony and Lunch. Also included at the event this year was their book signing. "The Stars are back in town" authored by Pastor Esmond Flemming. The event was held at Pineapple Pete in Simpson bay. The event attracted a large crowd of about 115 people and was a success by God grace. Consequently, Global Missions Church, would like to say A BIG THANK YOU TO ALL OUR FRIENDS! It is because of your support, God gave us the grace to be successful! Thanks to Esmond Flemming Jr. for the motivational pep talk to the youths; great anointing; Great message: "Watch your icecream". Thanks to Pastor Wycliffe Smith for gracing us with his presence and for the encouragement to the youths, Thanks to all the other performing Artists: Steppers for Christ, Cedrick Rey, Pastor Andrea Webster, I Can Foundation soloists. Thank you to Pineapple Pete for showing such warm love and contribution for the Youths of St. Maarten and for allowing the event to be held at your Venue. Thanks also to Sis. Victoria Catering Service, love and Grace Fellowship, Minister Monique Rey, Latoya and Tayib Flemming, Evangelist Jeannette Harrigan, Walter Maragerita, Natasha Harewood, Teacher Harrigan, Marlon Arrinell and his wife, all the parents, the teachers, the part of our Youth program participants who showed up for their Awards and all the team workers who made this event a success. ! GMC award ceremony, compliments their Youth summer camp program, their annual combine youth rally and their After School program, where the children are helped with their home work, language art, Mathematics, art and craft, storytelling, drama, singing, dance, Music, outing, and play. Therefore,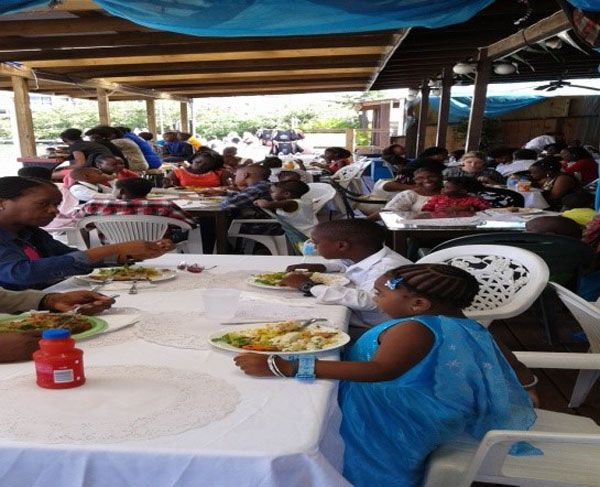 Global Missions Church also wish to say a special thank you to all of our sponsors both individuals and businesses for supporting GMC Youth training and counseling program projects over the years.
King Solomon in 2 Chronicles 6:14-15 (NCV), "14 He said, "Lord, God of Israel, there is no god like you in heaven or on earth. You keep your agreement of love with your servants who truly follow you. 15 You have kept the promise you made to your servant David, my father. You spoke it with your own mouth and finished it with your hands today". In other words, God by His grace did it!
Source: St. Martin News Network Global Missions held Award Ceremony.