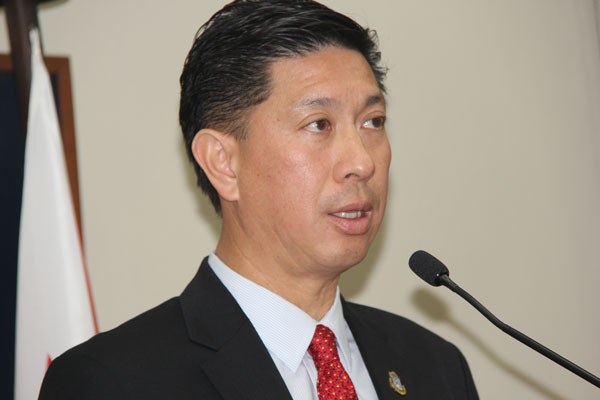 PHILIPSBURG:—The Ministry of Public Health is conducting free screening in various districts in order to provide preventive care for the residents of St. Maarten. Minister of Health Emil Lee announced on Wednesday that the mobile health bus and the youth dental bus visited St. Peters on Tuesday where some 55 people received free screening for various illness. Minister Lee said that the youth dental bus is also conducting the same services alongside the mobile health bus. Minister Lee said earlier free screening was conducted by overseas company who screened students' eyesight, he said of the 50 students that were screened some 24 students needed eyeglasses and the company donated those eye glasses to the students.
The buses is expected to be in Belvedere on Thursday on afternoon from 4pm to 8pm but residents who want to be screened must be at the locations by 6:30
Minister Lee said that one of the things that became visible is that the insurance companies such as USZV and even private insurance companies only covers a small part on eye glasses while they do not cover dental care. He said his ministry is busy working on finding ways in which the residents of St. Maarten could get a bit more coverage or even get better access to proper dental care and eye care. Minister Lee said the series of testing currently taking place could not have been done without the stakeholders such as AUC, USM, USZV and CPS.
He made clear that the stakeholders are robust and there are doctors that are available to offer their services to the people.
Source: St. Martin News Network Health and Dental Buses visiting several districts to conduct free screening.