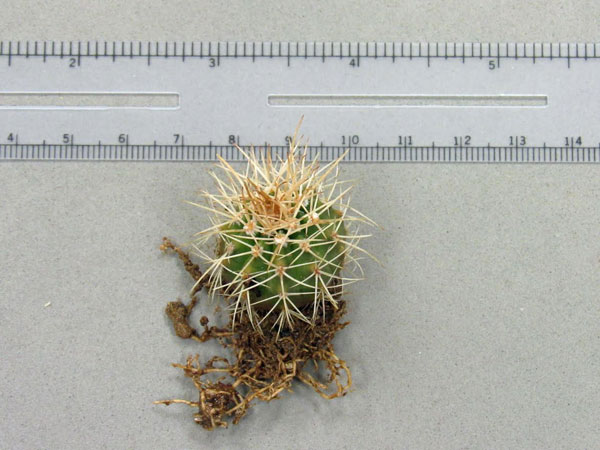 PHILIPSBURG:— A passenger leaving from St. Maarten to the United States was detained recently by the US Fish and Wildlife Service for not having the proper documentation for a local species of cactus which the individual had in their possession. The species of Pope's Head Cactus was illegally dug up and transported from St. Maarten without any permission or documentation and was confiscated by US Customs and Border Patrol and handed over to the US Fish and Wildlife Service. The St. Maarten Nature Foundation, as the local Management Authority for the Convention on the International Trade in Endangered Species was soon contacted and informed about the seizure. The Nature Foundation passed the information on the Ministry of Economic Affairs and the Ministry VROMI.
"It is very critical that visitors to the island and those travelling out of St. Maarten know the rules when it comes to animals and plants. We want to protect as much as we can our local wildlife from being transported overseas and that is why we have quite some strict procedures in place. Even though our own Customs might miss it we have close contact with customs organizations internationally who also look out for local plant and wildlife. This such as plants, coral shells, conch shells, fish species and many other organisms are all protected and fall under international conventions and transporting them is in violation of the law. If there are any questions we urge everyone to contact the Nature Foundation via +1 721 5444267 or via info@naturefoundationsxm.org," commented Tadzio Bervoets, Nature Foundation Manager.
The confiscated Cactus will be housed in a Botanical Garden Facility in the US until it is healthy enough to be transported back to St. Maarten where it will be replanted.
Source: St. Martin News Network Illegally Transported Local Cactus Confiscated by US Authorities.