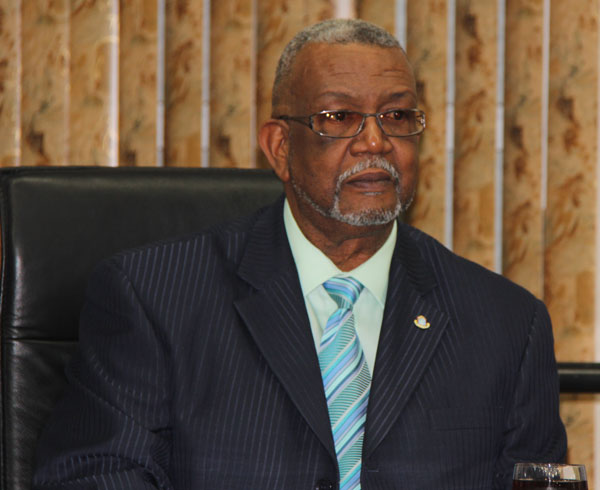 PHILIPSBURG:— Minister of Justice Edison Kirindongo made clear during the central committee meeting on Tuesday on the 2016 budget debate that his Ministry received an increase but the extra monies will not fill the gaps and bring the Ministry of Justice up to par. The extra monies the Minister of Justice said will be used to pay police officers their over-time monies owed to them, also to increase the salary scales of the officers that have been waiting for years. He also said that the over-pay as listed in the budget is incorrect because officers that work after 6pm to 6am are entitled to extra monies but it is not over time monies.
As for the life insurance for Police Officers the Minister said he currently working on this matter and shortly a bid will be published.
Minister Kirindongo in his presentation also stated that the Justice Ministry will still lack human and other resources and vehicles. He said that St. Maarten (KPSM) have been working on a skeleton staff ever since the country changed it status in 2010. As for the re-enforcement promised by the Kingdom, the Minister of Justice referred Parliament to the Prime Minister regarding the contested protocol signed between the Kingdom and former Minister of Justice.
He said just last week when the Minister of Kingdom Relations and Interior Affairs Ronald Plasterk visited the island they agreed to hold another round table discussion to further discuss the strengthening of the Justice Ministry on St. Maarten.
As for the prison renovations the Minister told Parliament three phases of the project have been completed but the fourth and largest phase which is the building of extra cells is under review by him.
The Minister of Justice will return to Parliament like all other Ministers later this week to continue the answering of questions on the 2016 national budget.
Source: St. Martin News Network Increase given to Ministry of Justice will not fill all the gaps — Minister Kirindongo.