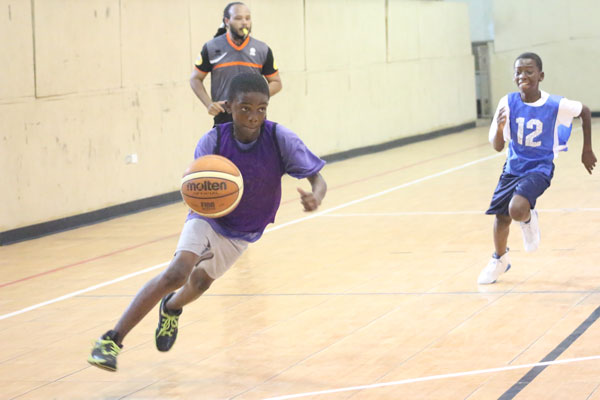 PHILIPSBURG:— The regular season of the Interscholastic Basketball Championship is coming to an end. After 5 weeks of competition, the top four teams consisting of two of Pool A and B will compete for the championship starting tomorrow at 3:30PM at LB Scott Sports Auditorium.
In Pool A, Methodist Agogic Centre (MAC) (2-2) the number 1 seed will go up against 2nd seeded St. Joseph Primary School (2-2) at 3:30PM.
In Pool B, Ruby Labega the number 1 seed and overall best record holder having not lost a game at 4-0 will go up against Martin Luther King Jr. School who is 3-1 looking to stay unbeaten and the chance to reach the finals at 5PM.
The winners of each game will play in the championship game on Friday February 26th at 3:30PM at LB Scott Sports Auditorium.
Organizers, The Walichi Basketball Association is encouraging parents, teachers, students and alumni's to come out and support these youth who are displaying their talents for all.
The winning school will travel to Curacao during the weekend of March 10th to compete in the Inter Insulair School Competition versus schools of Aruba, Bonaire and Curacao.
Source: St. Martin News Network Interscholastic Basketball Championship Heats Up With Semi-Finals And Finals This Week.