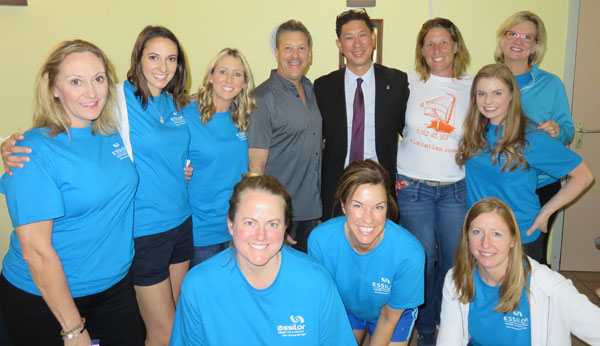 PHILIPSBURG:— The Essilor Vision Foundation is committed to eliminating poor vision and its lifelong consequences, and to providing underprivileged people the opportunity to live a better life through better sight. Since 2008 the Essilor Vision Foundation has provided more than 690,000 screenings to individuals in need with the help of many partners.
As part of a collaborative initiative with the Kidz at Sea Foundation, Essilor's Dr. Howard Purcell with 8 team members arrived on St. Maarten on Monday February 29th to conduct eye exams for the Kidz At Sea participants as well as participants of other affiliated Foundations at the Milton Peter College (MPC).
On March 1st and 2nd approximately 100 eye exams were performed. First at MPC for the youth participants and then the doctor and his team moved to the White and Yellow Cross. Due to the very limited time of the visit, the patients most in need were coordinated via the Ministry of VSA and the White and Yellow Cross to receive an eye examination and prescription eye glasses if needed. All exams performed by Essilor Vision Foundation and all glasses needed are provided free of charge to the patients, including prescription eyeglasses and sunglasses (frames and lenses) if needed.
This generous increase of care and support to The Kidz at Sea Foundation and by extension the greater St. Maarten Community is overwhelming and we cannot describe how fortunate we are to have Essilor onboard with us as we sail the 36th annual St. Maarten Heineken Regatta. Students that have trouble with their studies because of poor vision have been granted a brand new opportunity to see a brighter future. For the Elderly and rehabilitative patients, life just got a little bit sweeter.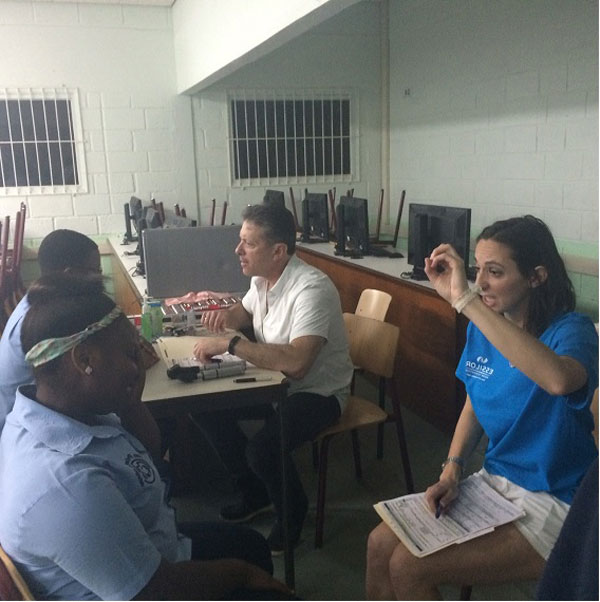 Minister of VSA Emil Lee commented, "I am so impressed with the generosity of Essilor Vision Foundation to the people of St Maarten. Their contribution of time, energy and expertise has helped to improve the quality of life for many of St Maarten's most vulnerable especially our elderly that are in the care of the White and Yellow Cross. Besides helping to check so many students at Milton Peters College and patients of the White and Yellow Cross, the team from Essilor made time for some of the neediest of our people. A special thanks to Dr. Howard Purcell, Ellen Haag, Laura Healy, Roni Kennison of Essilor and to St. Maarten's Lorraine Talmi, Garth Steyn, Bregje Boetekees, and Peggy-Ann Dros for their contributions to making this possible."
Source: St. Martin News Network Kidz at Sea SEES 20/20 with Essilor Vision Foundation.