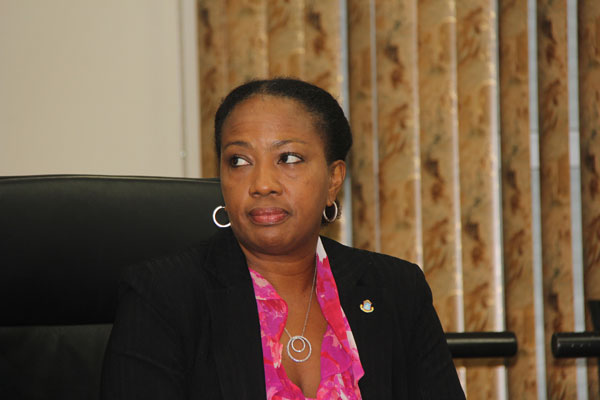 PHILIPSBURG:— Minister of Education, Culture, Youth and Sports Silveria Jacobs extends congratulations on behalf of the government and entire community of St. Maarten to Keacy Carty and the West Indies U19 team on the West Indies win in the U19 World Cup Cricket finals Sunday morning in Bangladesh.
The team surpassed expectations by reaching the finals, defeating the home team of Bangladesh on Thursday. They faced favorite India in the finals but were able to secure the win with 52 runs not out batted in by our very own St. Maarten star Keacy Carty.
Carty was named man of the match and in his interview credited his success in the finals to his deep belief in God and his will to make history in this opportunity at the U19 Cricket World Cup.
St. Maarten is very proud of Keacy's achievements and we are actively preparing to show him our gratitude for putting St. Maarten on the world stage.
The Minister called his parents to congratulate him on their son's success. His parents Keith and Angela Carty are very proud of his achievements, and mom explained that dad Keith had trained his son from small and that he has been representing St. Maarten in Leeward Island National teams in tournaments and championships in U13, U15, U17, U19 before being chosen to a part of this U19 West Indies team. He is currently playing for the Leeward Islands and is stationed in St. Kitts and will have to rejoin his team soon.
This is a great example of parental involvement and must be commended.
We look forward to welcoming our hero, Keacy, home in style. More information will be made public when his arrival date is arranged.
Examples such as this highlights the need for us to invest even more in sports and arts for our youth in order for them to realize their true potential and showcase their skills and talents locally, regionally and internationally. It is the Ministry's goal to provide opportunities for our youth in all areas, provide the proper facilities as well as trainers to build national teams and maximize the possibilities for our athletes to excel.
Source: St. Martin News Network Minister Jacobs congratulating Keacy Carty.