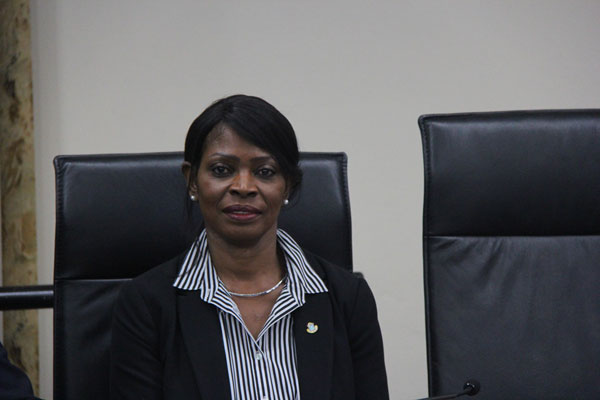 Puerto Rico route will cease — measures are being taken against PJAIE Board.
PHILIPSBURG:— The Minister of TEATT Ingrid Arrindell clarified on Wednesday during the Council of Ministers press briefing that Jet Blue will not stop its services to St. Maarten but they will stop their daily St. Maarten San Juan route as of May 3rd 2016, she said Jet Blue made this announcement. Minister Arrindell said that Jet Blue will continue with other routes such as the direct flight from St. Maarten to JFK and the Boston route. Another service the airline is looking into providing to St. Maarten travelers is its mint services on the St. Maarten/JFK route. This services she said is already offered to other Caribbean destinations. She said the airline is presently conducting its due diligence while government and the tourist bureau are also conducting their research to see if the services will be profitable.
On other topics the Minister said she is not aware of the problems the tenants of the airport cargo building when asked by SMN News. She promised to look into this matter while her Ministry is currently looking into what is happening to the Fixed Based Operation Building (FBO) she said up to now she does not know why the project cannot kick off and as such her Ministry is trying to obtain information. Asked what is the current situation with the Airport Supervisory Board and Operational Boards, the Minister said she is not in a position to release any information on the procedures government is following with regards to these boards, she did say government just cannot dismiss boards, but they are dealing with the situation by following the procedures to remove the board. Asked for an update on the situation of former Director Regina Labega. Minister Arrindell said that Labega is on leave of absence until the end of June and the situation regarding Regina Labega has to be dealt with by the Supervisory and Management boards.
Source: St. Martin News Network Minister of TEATT confirms that Jet Blue will not cancel all its operations on St. Maarten.