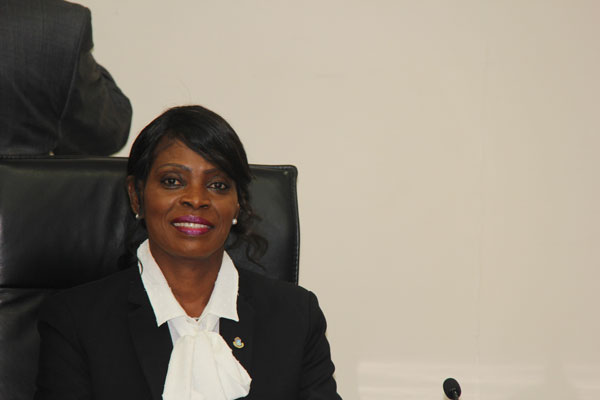 GREAT BAY(DCOMM):—- Minister Hon. Ingrid Arrindell of the Ministry Tourism, Economic Affairs, Traffic and Telecommunications (Ministry TEATT) and the St. Maarten Tourist Bureau, would like to reassure travelers that even though the destination has one confirmed case of the mosquito-borne virus Zika, various partners in the industry are taking measures to eliminate mosquito breeding sites.
Sint Maarten tourism authorities continue to monitor the development of this virus via the World Health Organization (WHO)/Pan American Health Organization (PAHO), and the Caribbean Public Health Agency (CARPHA).
Sint Maarten tourism and public health authorities have been advising residents and travelers visiting the destination to take extra precautions against mosquito bites to avoid contracting the virus.
Other travelers shouldn't panic, and reconsider their travel plans, given the mild symptoms from the Zika virus. Sint Maarten tourism authorities are monitoring and working with CARPHA, through its integrated regional Tourism and Health program, and in collaboration with its partners, the Caribbean Tourism Organization (CTO) and Caribbean Hotel and Tourism Association (CHTA), in taking a holistic aggressive approach to travel-related Zika and other mosquito-borne infections through prevention and control.
To ensure the safety of visitors and citizens alike, fogging of mosquitos has been taking place on the island to minimize the exposure to mosquitos. If visitors take the preliminary actions against mosquito bites, they can still have a safe and enjoyable vacation on the island.
"Don't let the mosquitos ruin your travel plans. The St. Maarten Tourist Bureau wants to ensure the safety of travelers, and is ready to provide up-to-date advice on potential risks and appropriate measures in collaboration with the Ministry of Public Health.
"Visitors should always take preliminary measures against mosquito bites by covering exposed skin, wearing long-sleeved shirts, long pants, and using EPA-registered insect repellents as well as staying and sleeping in screened-in or air- conditioned rooms.
"The St. Maarten Tourist Bureau hopes like any other outbreak, the Zika virus will decline and eventually be contained," Minister of Tourism and Economic Affairs Ingrid Arrindell said on Saturday.
Source: St. Martin News Network Minister of Tourism Arrindell and Tourist Bureau reassures travelers don't let mosquitos ruin your travel plans.