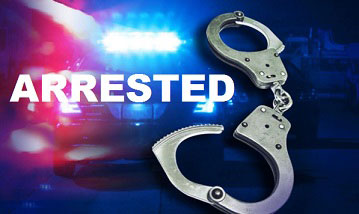 PHILIPSBURG:— On Sunday March 20th 2016 at approximately 03.50 a.m. a police patrol entered Son Latino Bar on the A. Th. Illidge road to investigate why the establishment was still open for business while the official closing time is 03.00 a.m. Numerous times in the past persons in the neighborhood called the police to have the establishment closed.
The investigating officers spoke to the owner with initials E.G. (51) and told him he was in violation with his permit and he should close immediately. The owner refused the order to close the establishment and instead got on the microphone and began insulting the officers. The officers then proceeded to arrest the owner who began resisting his arrest. He was finally put in handcuffs and taken to the police station for questioning and the establishment closed.
Suspect arrested
A second suspect with initials P.L.G.D. (17) in the ongoing investigation regarding the severe beating of a crew member of a cruise ship that recently overnight in Sint Maarten has been arrested. The incident took place in front of Carolina Night Club on the Soualiga road in Sucker garden. The suspect was arrest during the Cause Way Jump up on Saturday March 19th.
KPSM Police Report
Source: St. Martin News Network Night Club owner arrested and several others arrested.