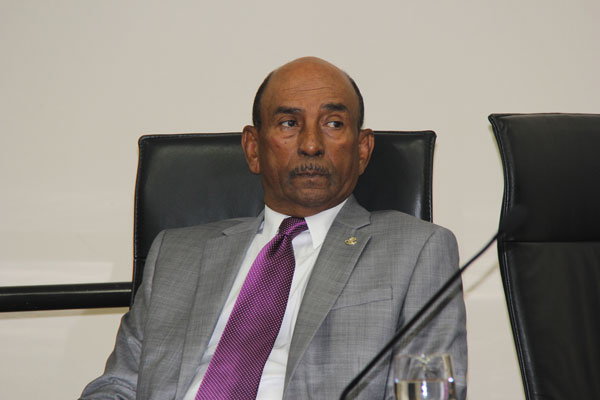 PHILIPSBURG:— In an effort to curb the sex industry on St. Maarten and to respect a court ruling handed down by the Court of First Instance the Government of St. Maarten has decided not to issue anymore work or resident permits to club owners for sex workers.
Minister of Labor Emil Lee in response to a question said that for the moment the Ministry of VSA is not issuing any more work permits to club owners for sex workers. Minister Lee said that decision was taken after a verdict was handed down by the Court of First Instance. In further explaining the reason government took the decision former acting Minister of Justice Richard Gibson said that based on the decision of the court government could be held as a conspirator for human slavery based on international law if they issue work and residence permits to club owners for foreign sex workers. Minister Gibson said that a permanent instruction was given to the Ministry of Justice/ immigration. Minister Gibson said permits will only be issued to entrepreneurs who have to obtain a business license from the Ministry of TEATT. He said that when these sex workers obtain their business license then they could proceed in making work arrangements with the club owners. Minister Gibson further stated that more has to be done to further regulate the sex industry on St. Maarten.
In recent years the Prosecutor's Office have been going after several clubs as they build their cases and prosecute the club owners for several crimes, one being human smuggling.
However, one of the main concern is the living condition these women are forced to live in while paying an exorbitant amount of monies to the club owners for shelter. SMN News learnt that these sex workers pay as much $90 to $100 per night to stay in a room with one or two persons, while they are forced to pay the club owners up to $1000.00 per night if they intend to sleep outside of the club.
Source: St. Martin News Network No more work and resident permits will be issued to club owners — sex workers will have to submit their own requests.