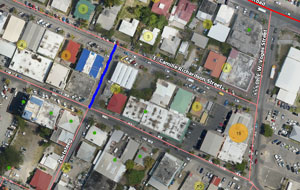 GREAT BAY (DCOMM:—- Ministry of Public Housing, Environment, Spatial Development and Infrastructure (Ministry VROMI), announces that the intersection at Zoutsteeg between E. Camille Richardson Street and Cannegieter Street, will be closed on Friday, February 26 from 8.00AM to 2.00PM.
The closure is in connection with the Open House organized by the Ombudsman.
Motorists are advised to use the intersection of D.A. Peterson Street (intersection Police Station) to gain access to Cannegieter Steet (intersection Windward Islands Bank).
Ministry VROMI apologizes for any inconveniences this may cause.
Source: St. Martin News Network Road Closure on Friday of Zoutsteeg in connection with Ombudsman Open House.