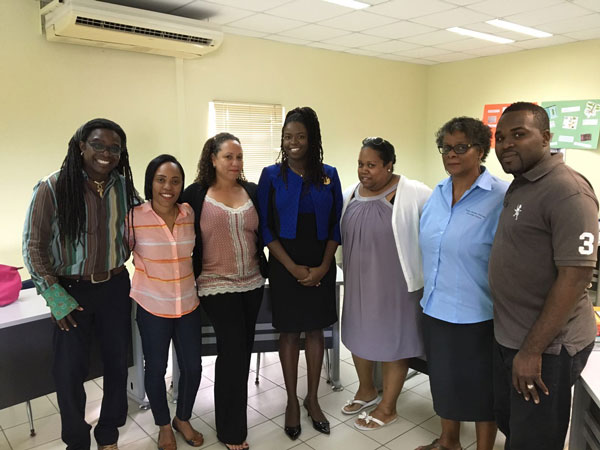 PHILIPSBURGL— On February 2nd 2016 The University of St.Martin's School of Continuing Education & Life-Long Learning, (SCELL)'s, Journalism course commenced.
The course, "Journalism, Understanding What's New About News" had started out as a vision of the Member of Parliament, Hon. Tamara Leonard and the "I AM SXM" foundation, and through a collaborative initiative between the former Minister of Tourism, Economic Affairs, Traffic & Telecommunications (TEATT), Mr. Claret Connor, the President of the Chamber of Commerce & Industry (COCI), Ms. Peggy Brandon, and the staff of the USM, a plan was implemented. The funding was provided by the Bureau Telecommunications and Post Sint Maarten (BTPSXM).
This course takes place at the University of St. Martin in room 205 from 3 pm to 6 pm. It is still open to participants who wish to register, call 554-2437 by no later Friday February 12th, 2016 by contacting Ms. Rochana Richardson at rochana.richardson@usmonline.net.
Source: St. Martin News Network SCELL's journalism course starts at USM.