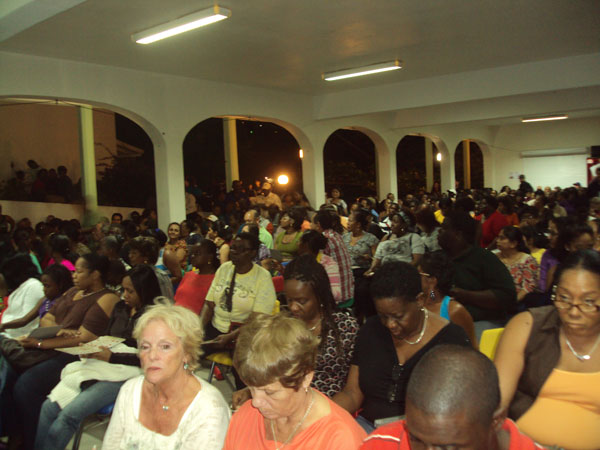 PHILIPSBURG:— The St. Dominic High School's P.T. A. in collaboration with the students, teachers and parents invite the public to their annual BINGO on Saturday, February 6th, 2016. The Bingo will be held in Mathias Voges Hall at the St. Dominic High School.
The funds will be used for projects at school that has direct impact on the students. Funds from previous bingos have enable the PTA to sponsor: Basket ball and soccer uniforms, scholarships to students, equipment for the canteen, the IB class with their aquaponics system ….to name a few.
During the Bingo many prizes can be won: airline tickets, free weekend stays in luxury resorts, jewelry, household items, electronic equipment, gift certificates for dinners at well-known St. Maarten restaurants and lots more.
Snack and drinks will also be on sale; croquettes, Johnny cakes, patties, sates, samosas and other snacks.
The price of a ticket is US $ 10.00 or ANG. 18.00. The Bingo will start at 8.00 p.m. sharp!!!
Parents, staff and students of St. Dominic High are looking forward to another successful bingo. If you would like to buy Bingo tickets in advance, you can contact the school, one of the PTA members, students or teachers.
On behalf of the P.T.A. foundation and St. Dominic High School
Mrs. Simran Jagger Mrs. Gianne Wilson-de Weever
President PTA School Manager
Source: St. Martin News Network St. Dominic High School Annual Bingo.